Report: Bipartisan Support Needed for Cancer Research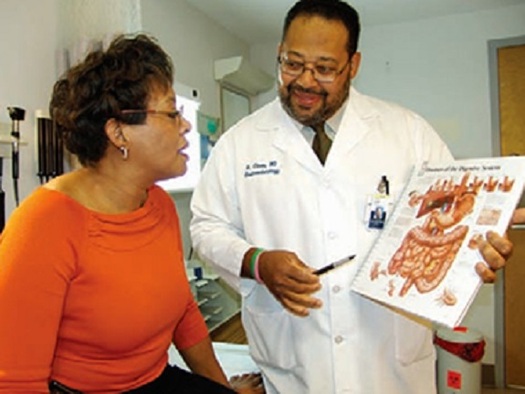 A new report says federal funding is crucial in the battle against cancer. (cancer.gov)
February 2, 2017
ANNAPOLIS, Md. -- Medical researchers are hoping the bipartisan support that has promoted the study of cancer will continue under the Trump administration.

Saturday is World Cancer Day, and the American Society of Clinical Oncology has released its annual report called "Clinical Cancer Advances 2017."

Dr. Harold Burstein, a breast cancer specialist and co-editor of the report, said remarkable progress has been made, and that progress is the payoff for decades of research leading to a better understanding of the immune system and human genonmes. He said federal funding is critical in the battle against cancer.

"One of the groups most dependent on federal research grants are young people in their 20s and 30s who are perhaps at their scientifically most cutting edge in terms of their thinking and experimentation," Burnstein said. "And we need to support their work if we're going to have progress."

The report named immunotherapy as the biggest advance made in the last year. According to Burstein, the FDA approved five new uses for cancer immunotherapy in just one year - expanding treatment options and improving the lives of patients with advanced and early-stage cancers.

Not only has cancer treatment improved, Burnstein said, but work in cancer prevention has advanced as well. He cited the human papillomavirus (HPV) vaccine as a major advance, and said progress is being made in other areas, too.

"Recently a report from Australia that Vitamin B compounds like nicotinamides can help prevent second skin cancers in people who've already had one skin cancer," he said. "So active prevention strategies [are] emerging really for some of the first times."

Advances included in the report range from new genetic tests that may help people lower their risk of certain cancers to new treatments that target molecules that help cancers grow.

Burstein said he hopes the Trump administration will place an emphasis on medical research because it's giving people what they often need most: Hope.

"For a long time I think, people had been a little nihilistic, feeling that there wasn't demonstrable or measurable progress in cancer care. That's really no longer the case," he said.

Veronica Carter, Public News Service - MD