Congress Takes Another Crack at Fighting Dark Money in Politics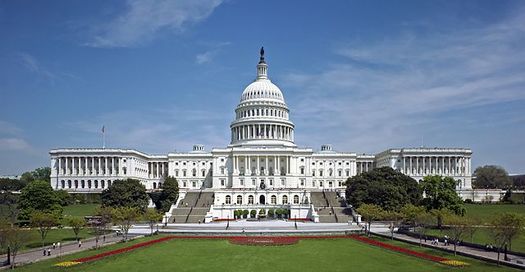 There are 22 co-sponsors backing HJR 48, a measure in the U.S. House to amend the Constitution to fight the growing influence of money in politics. (O.J./Wikimedia)
February 6, 2017
CONCORD, N.H. -- A group of lawmakers in the U.S. House has introduced a bill to amend the Constitution in an effort to fight the influence of so-called dark money in politics.

The "We the People" Amendment would overturn the 2010 Citizens United decision by the Supreme Court, which said corporations have the same constitutional rights as people, and identified political donations as a protected form of free speech.

Keyan Bliss, communications director at the group Move to Amend, said that ruling freed up corporations - some backed by foreign entities - to pour cash into American elections to influence outcomes.

"This basically has precipitated the rise of super PACS, which have now helped increase campaign spending during general elections to record highs, every election," Bliss said. "In short, our voices are being drowned out in favor of wealthy, corporate interests."

People who agreed with the Supreme Court decision take the view that corporations should have the First Amendment right to free speech, and the right to donate as much as they want privately to any candidate or cause.

To pass, the amendment would need a two-thirds vote in both houses of Congress, and be passed by three-quarters of state legislatures. Or, three-quarters of the states could approve it and force a constitutional convention.

New Hampshire is one of 18 states to pass resolutions calling on Congress to overturn Citizens United.

Olivia Zink, executive director with the group New Hampshire Rebellion, said 70 towns also are calling on Congress to stop the flood of untraceable political donations pouring into the state.

"We've seen in the last U.S. Senate race where there was $126 million spent, and $89 million of that was secret, 'dark' money," Zink said. "This money is corrupting our way of life in New Hampshire."

The amendment has been introduced multiple times in the past few years, but the Republican majority in Congress has blocked a vote. The measure, House Joint Resolution 48, currently has 22 cosponsors, including one Republican.
Mike Clifford, Public News Service - NH