Lawsuit Challenges 'One-In, Two-Out' Executive Order on Regulations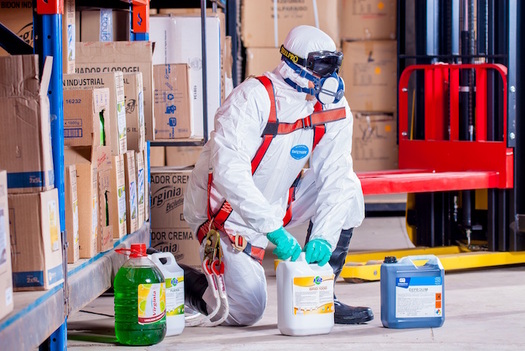 Making a new regulation for a toxic chemical would require eliminating two existing regulations. (Voltamax/pixabay.com)
February 9, 2017
HARTFORD, Conn. -- Public interest law, environmental and labor groups are suing to stop the Trump administration's executive order to cut government regulations.

The order, signed January 30, requires federal agencies to eliminate two existing regulations for every new one enacted. New regulations must also have a net cost of $0 in the current fiscal year - without giving consideration to the value of benefits to public health and safety.

According to Robert Weissman, president of Public Citizen, that would require agencies to violate existing law governing the regulatory process, as well as the Administrative Procedure Act.

"The Administrative Procedure Act says they are not permitted to engage in decisions that are arbitrary and capricious," Weissman explained. "This executive order requires them to take into account irrational factors, things that exactly fit that definition."

Supporters of the order say it will clear away unnecessary regulations that hamper the growth of small businesses and cripple the economy.

David Goldston, director of public affairs with the Natural Resources Defense Council, said the two-for-one requirement will stymie the introduction of new regulations. He points to last year's update of the Toxic Substances Control Act, the first major revision in 40 years.

"Why would finally catching up with chemicals that have been on the market for decades mean that we don't need a clean-air regulation or a clean-water regulation or, for that matter, a regulation for another chemical?" Goldston said.

He said the executive order puts industry's concerns about the cost of complying with regulations ahead of the public's concerns about the cost of the problem that the regulation is trying to solve.

According to Weissman, reports by the White House Office of Management and Budget consistently have found that the benefits of regulations are significant.

"The most significant rules adopted have benefits that outweigh costs as much as 14 to one," Weissman said. "But if you look at the big rules, the benefits maybe are 10 times or more greater than the cost."

A lawsuit challenging the executive order was filed Wednesday morning in the federal district court in Washington, D.C.

More information on President Trump's executive order is availabe here.