Groups Flock to AZ State Capitol for Environmental Day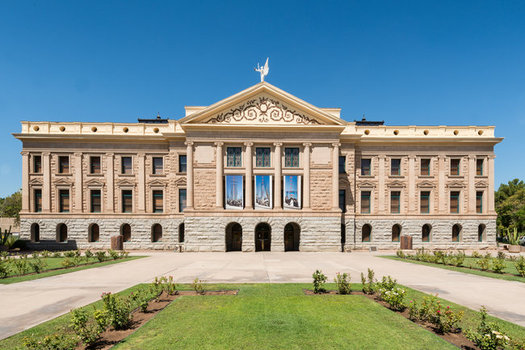 Today is Environmental Day at the Arizona State Capitol, which will host members of dozens of conservation groups. (gnagel/iStockphoto)
February 15, 2017
PHOENIX – Dozens of groups are part of today's Environmental Day at the Arizona State Capitol. They're visiting legislators to discuss such issues as conserving water, protecting air quality and ensuring access to public lands.

Among the participants this year are 60 high-school students from Phoenix, Mesa, Flagstaff and Tucson. Joshua Preston, a senior from Changemaker High School in Tucson, says he's interested in a bill that would promote rainwater harvesting.

"It's clean water, instead of getting it from the tap, which sometimes can be contaminated," he said. "Here on the San Xavier Indian Reservation, we did have our water contaminated by uranium not too long ago. It's a way to also save money for Arizona residents."

This year's theme is "Protecting the Arizona We All Share." Many of the young people say they'll ask lawmakers to take a more long-term holistic approach to the environment, to help ensure that the state has clean air and water for generations to come. The students are also having a news conference in the Rose Garden at 11:30 A.M.

Preston, who is a member of the Tohono O'dham or "desert people" Tribe, says his ancestors' cultural values would serve modern-day Arizonans well.

"They only hunted what they needed and only planted what they needed," he added. "They never took too much or tried to have a surplus. We believe that everything must be in a circle because if it's not, it's going to throw the circle of life off."

The students are also pressing the hot-button issue of uranium mining on the outskirts of the Grand Canyon. Ken Salazar, President Obama's first Secretary of the Interior, placed a 20-year moratorium on new claims, but some fear that the new administration could reverse that decision.