Report: Lead in Water a Pervasive Problem in Ohio Schools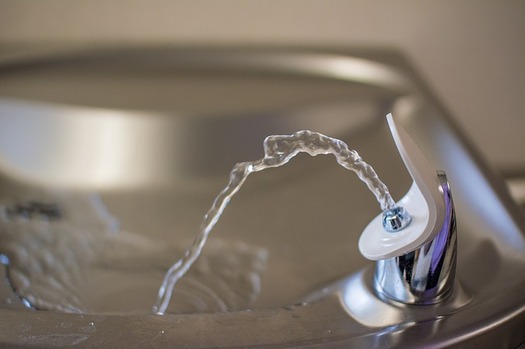 A new report suggests aggressive action to remove the threat of lead contamination in drinking water at Ohio schools. (Pixabay)
February 16, 2017
COLUMBUS, Ohio -- A new report suggests lead contamination is a serious and pervasive problem in Ohio schools, and calls for aggressive action to eliminate it.

Research from the Environment America Research and Policy Center showed that Ohio is one of more than a dozen states failing to protect children from lead contamination at school.

But Melanie Houston, oil and gas director with the Ohio Environmental Council, said the report doesn't acknowledge the state's recent efforts to address the problem. A law signed last year to protect communities from lead contamination included $12 million dollars to help schools replace lead components in their infrastructure.

"There is this great source of funding for schools to do this work," Houston said. "A lot of this work has been done recently, and the Ohio EPA has been very responsive in addressing issues where there is a lead issue and where lead fixtures - lead plumbing - need to be removed in our schools."

The report recommended states and communities address lead contamination by removing lead service lines, plumbing and fixtures in schools, installing filters on water taps and fountains, and adopting a lead standard for schools that follows recommendations from the American Academy of Pediatrics.

John Rumpler, clean water program director with Environment Ohio, said the scope of the problem is widely underestimated. He said most schools don't test water for lead contamination and when they do, the results are highly variable due to the corrosion of lead particles in the pipes.

"It's like Russian roulette," Rumpler said. "That's why we believe it is not sufficient to simply test for lead and respond afterwards, but rather to proactively remove the lead pipes and lead fixtures."

Virginia Tech researcher Yanna Labrinidou agreed. She helped uncover the lead contamination in Flint, Michigan, and said it's a common misconception that treating pipes with corrosion control can prevent lead from leaching into the water.

"There is no safe level of lead in drinking water," she said. "We really don't have lead-bearing plumbing that we can be sure is going to be 'lead-free,' even when it has that label."

Lead exposure can cause nervous system damage, learning disabilities and other medical issues. According to the American Academy of Pediatrics, more than 24 million children in the U.S. will lose IQ points due to lead exposure, even if it is at low levels.

This collaboration is produced in association with Media in the Public Interest and funded by the George Gund Foundation.