Does Iowa Bill "Grease the Wheels" for Anti-Immigrant Agenda?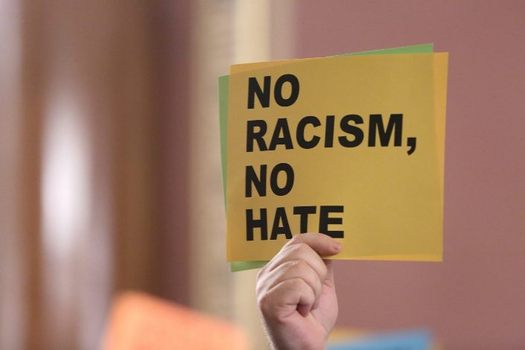 Enforcing the law, or painting Iowa as a racist state? There are two distinct views of House File 265 in the Iowa Legislature. (Iowa CCI Acton Fund)
February 22, 2017
DES MOINES, Iowa – Opponents of a bill under consideration at the Iowa Statehouse say it would "grease the wheels" for President Donald Trump's crackdown on immigrants.

House File 265 would essentially bar state and local governments, along with public universities, from enacting policies that limit or restrict enforcement of federal immigration laws.

Community organizer Madeline Cano, with Iowa Citizens for Community Improvement, says the measure amounts to a dangerous attack on immigrant communities.

"It is xenophobic, it is racist," she said. "It actually is the opposite of creating public safety, it causes a problem, in that there is a huge, then, distrust between immigrant and refugee communities and their neighbors, public officials, law enforcement and educators."

The bill was introduced by Denison Republican Representative Steven Holt, who argues the bill is aimed at enforcing the law and not at any particular community. But Cano argues the measure isn't necessary because local law-enforcement agencies already cooperate with Immigration and Customs Enforcement officials.

Cano also is concerned about the possibility of more anti-immigrant bills coming from the Legislature this session, which she feels discount the contributions of immigrants that now call Iowa home.

"You look at places like West Liberty, Perry, Denison, Storm Lake - those towns have been revitalized by the immigrant communities there," she added. "And if you look in urban areas, the Des Moines Public Schools has over 100 represented countries in the school system. That's huge."

On Tuesday, the Department of Homeland Security issued new guidance to immigration agents that says any immigrant in the country illegally could be subject to deportation, except for those protected by the Deferred Action for Childhood Arrivals (DACA) program. The guidance also calls for increased hiring of immigration and border agents.
Mary Kuhlman, Public News Service - IA