Immigrants: Our Fear is Real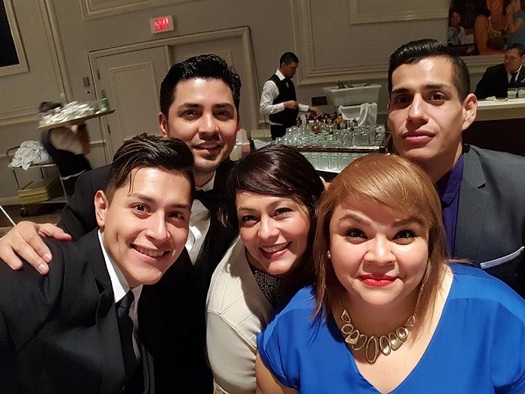 People who have lived in the United States for most of their lives say they live in fear they'll be deported. (D. Miranda)
February 27, 2017
SPRINGFIELD, Ill. — Advocates and politicians are speaking out almost daily about President Trump's plans to build a wall and deport millions of people from the United States, but those who are here illegally aren't making their voice heard as much - mostly because they say they're afraid.

Juana Reyes has been in the U.S. since she was two years old and said this is the only home she knows. She is undocumented and said that, since Donald Trump became president, she only leaves her home when she has to because she's worried she'll be taken into custody.

Reyes is a single mom with four children and she said she doesn't know who would take care of them if she was detained. She said she may qualify for residency through the Deferred Action for Childhood Arrivals program, but she's too afraid to apply.

"What if I don't get approved? Then they'll have all my information on file, and it scares me," Reyes said. "A few people have told me I qualify. I'm always scared to apply, then get denied, then them having all my information. "

Trump recently directed the Department of Homeland Security to ramp up enforcement of immigration laws, prioritizing actions against those who present a danger to public safety, but not limiting deportation to just that group.

Rayo Torres is also undocumented - she came to this country nearly 30 years ago as a child. She said she understands that the president wants to remove criminals from the U.S., but she's worried he's going to go much further than that.

"I agree with that 100 percent," Torres said. "But at the same time, they're not only going for criminals. If ICE gets in that door and they're looking for this particular person and that person is not there, they're going to take everybody else around. "

Both women said people in their community are terrified of raids on their homes, and don't want to answer the door when someone knocks. Many also are seeking legal advice to draft power-of-attorney documents to set up help for their children if they are deported.