Fresh Off Victory, Labor Unions Brace for Next Battle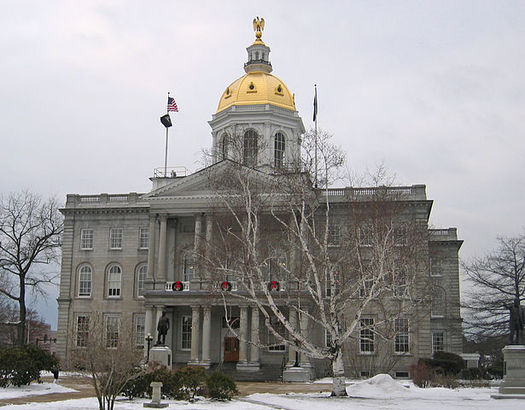 New Hampshire lawmakers take up a measure this week that would prohibit union payroll deductions for state workers. (J.C. Benedict/Wikimedia)
February 27, 2017
CONCORD, N. H. – Just two weeks ago, New Hampshire labor unions and their supporters were celebrating the defeat of the Right to Work Bill in the New Hampshire General Court. This week, they face a new challenge.

On Wednesday, state lawmakers hold a hearing on what supporters are calling the "Paycheck Deception Bill." But, according to New Hampshire AFL-CIO President Glenn Brackett, House Bill 438 has nothing to do with deception – and clearly singles out labor unions for a new and unfair prohibition.

"Nothing else – not the United Way or health-care payments, or car payments or credit-union deductions – only union dues would be illegal to be deducted from paychecks," said Brackett. "How can the government get involved, telling me what I can do with my paycheck?"

Republicans have offered similar measures across the nation, arguing that union members should have more say in how their union dues are spent. Brackett called it just another attack on unions, with the goal of starving them financially.

The New Hampshire bill has five GOP sponsors and currently, would only apply to state workers.

Gov. Chris Sununu said he was "deeply disappointed" when the Right-to-Work measure he was backing failed earlier this month.

Brackett called state lawmakers fair-minded in rejecting that measure, which he also described as deceptive.

"While there were dire predictions – and when you have a Republican House, a Republican Senate and a Republican governor, you know, the recipe is there to have a bill like this pass," Brackett said. "But the citizens' Legislature decided in a bipartisan manner to put this thing to bed for two years."

He added he is optimistic that lawmakers also will take a fairness approach on HB 438. It comes up for a public hearing on Wed., Mar. 1, at 10 a.m. in the Legislative Office Building.