Carbon Capture Could Advance, For Use With Natural Gas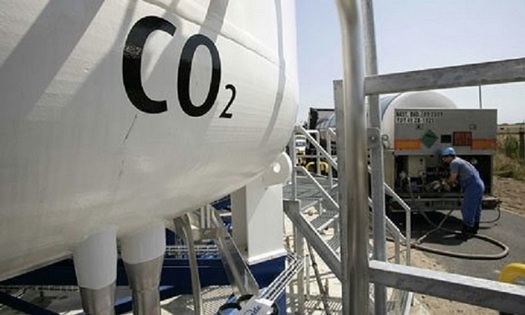 According to the Clean Air Task Force, carbon capture can work well to dramatically reduce CO2 from natural gas power plants. (Pixabay)
March 2, 2017
RICHMOND, Va. -- Bills in Congress to subsidize carbon capture and storage might have an unexpected impact at natural gas power plants.

In a shift from a hard line, some fossil fuel corporations and their Washington allies are now backing tax credits for carbon capture. John Thompson with the Clean Air Task Force said coal with carbon capture is still expensive, but it works better with gas. He said it is potentially cheap and politically viable.

"It's one of the few climate technologies that I think could actually accelerate in a Republican Congress and a Republican White House," Thompson said.

So far, carbon capture projects at coal plants have run late and over budget. With Republicans questioning the truth of climate change and blocking efforts to charge utilities for emitting carbon, progress on the technology had stalled.

Emissions from burning natural gas are basically water and carbon dioxide. Thompson said carbon capture can trap 90 percent or more of the carbon and only use 15 percent of the generated electricity - much better than with coal.

He said with federal subsidies and the possibility of actually selling the pressurized CO2, a new gas plant with carbon capture could compete with inexpensive power from wind or even conventional gas plants.

"They have the impact, potentially, to drive significant amounts of new natural-gas plants that would otherwise simply vent their CO2," Thompson said.

Carbon capture has been used with gas for decades, providing CO2 for dry ice and for injection into old oil fields to enhance production, Thompson said. He said by using carbon capture systems, oil companies in states like Texas have already injected three quarters of a billion tons of carbon into oil fields.

"When you combine this carbon capture with enhanced oil recovery, you get not only this big carbon reduction but you can increase domestic oil supplies," he said.

Thompson stressed that to slow climate change, the gas industry will need to stop upstream methane leaks.
Dan Heyman, Public News Service - VA