Bill Expands Access to Career, Technical Education in High School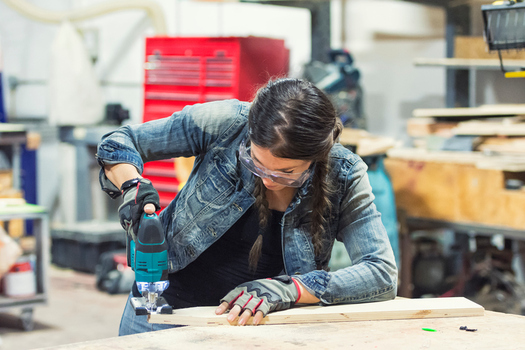 A bill in the Washington Legislature would increase access to career and technical training for high school students across the state. (KIVILCIM PINAR/iStockphoto)
March 6, 2017
OLYMPIA, Wash. – A bill in the Washington Legislature would increase access to technical education and career readiness courses for high school students in the state.

Senate Bill 5758, known as the Washington Graduates bill, and a companion bill in the House aim to provide more real-world training, such as vocational skills, and also increase access to college level courses.

David Powell, government affairs director for Stand for Children Washington and Campaign for Student Success, says in the past few decades, getting students into college has been the major focus of high schools, but it's come at a cost to technical education.

"All these are valid pathways," he states. "The point here is to create opportunity for kids, regardless of what they want to do after high school.

"And we want them to graduate prepared for a career and college, and have those options available to them."

The bill would require the Legislature to provide an extra $400 for each student enrolled in middle and high school. It directs school districts to expand their Career and Technical Education or CTE college level courses, and their dropout prevention strategies in high school.

Washington's graduation rate is 78 percent, ranking it 41st in the country. Schools such as the Puget Sound Skills Center, or PSCC, provide technical learning, and specialized programs, including criminal justice.

PSCC also has more in-depth counseling, which teacher Juan Lozano says can be especially helpful for students who don't receive the support they need at traditional high schools.

"That's the difference of a CTE type of course, or here at PSCC, is that we're hands on, and they allow to develop those skills that you already have," he explains. "We're not asking you to learn something completely different. We're simply asking you to take what you already have and then, build on that."

Schools that focus on CTE have seen positive effects. According to the Office of Career, Technical and Adult Education, schools with a CTE concentration had a graduation rate of 93 percent in 2012, compared to the national average of 80 percent.

Neil Strege, vice president of Washington Roundtable, a group representing private sector employers, says even without a degree, students from CTE schools are entering the job market prepared to work.

"Boeing is literally hiring students right out of high school as machinists in their factories, and making a good wage and having a good career, through the classes they're taking in high school," he points out.




Eric Tegethoff, Public News Service - WA