Legislators Asked to Create Limited-Purpose Drivers' Licenses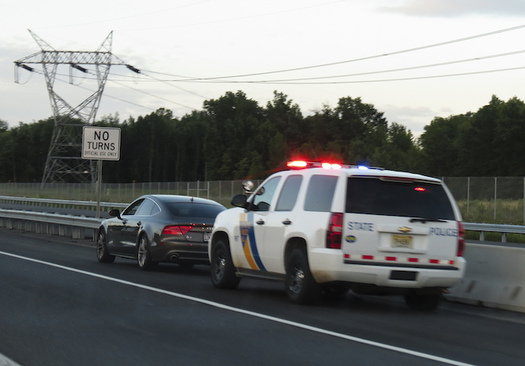 Supporters of expanding access to driverís licenses say it helps ensure that all drivers are licensed and insured. (versageek/Flickr)
March 8, 2017
NEW YORK – Hundreds gathered in Albany on Tuesday to ask state lawmakers to pass a bill creating what they're calling a "driver's license for all."

Assembly bill 4050 would create a category of limited-purpose New York State driver's licenses to serve as legal identification that would be available to anyone, regardless of immigration status. Being able to drive legally can be vital, especially in areas with limited public transportation.

And Daniel Altschuler, director of civil engagement and research at Make the Road New York, says the current anti-immigrant policies in Washington make undocumented New Yorkers especially vulnerable.

"It's critical that immigrant communities are protected, and having a driver's license is one measure to ensure that people do not have needless interactions with law enforcement," he said.

Twelve states and the District of Columbia currently allow undocumented immigrants to obtain a driver's license. Opponents of the idea believe those immigrants are breaking the law and say granting them licenses condones their presence in the state.

Altschuler points out that expanding access to driver's licenses also would make the roads safer.

"This is something that's going to improve public safety, by ensuring that everyone driving on our roads is properly licensed and knows the traffic laws and is operating a registered, inspected and insured vehicle," he explained.

The licenses would also generate and additional $60 million of revenue a year for the state.

Alschuler adds that all drivers could see savings.

"As more drivers get insured, the number of accidents involving uninsured motorists is going to decline, and the cost of those accidents and the premiums to cover them will decline," he added. "So, insurance rates are going to go down for everyone."

The legislation also stipulates that having a limited-purpose license cannot be used as evidence of the holder's citizenship or immigration status.
Andrea Sears, Public News Service - NY