Relief Agencies Speed Efforts to Get More Refugees to New England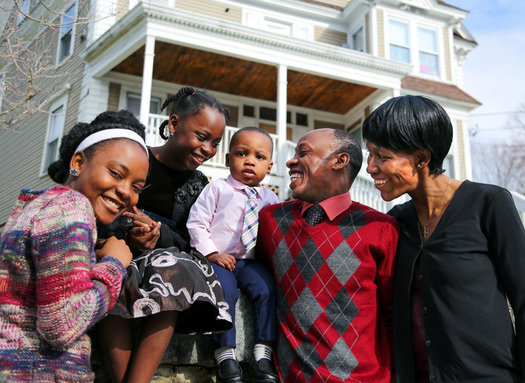 Advocates who resettle refugees in Massachusetts say the number expected to arrive in the days remaining before President Trump's travel ban goes into effect is likely to double. (International Institute of New England)
March 9, 2017
BOSTON – As soon as President Donald Trump signed the latest travel ban, international relief agencies stepped up their efforts – nearly doubling the number of refugees headed for New England, according to Jeff Thielman, CEO of the International Institute of New England.

Thielman says in the window between when the travel ban was announced and when it is slated to go into effect on March 15, there were eight refugees expected to arrive in New England.

But, Thielman says the State Department told him to expect roughly double that number before the deadline.

"International Organization for Migration (IOM) is trying to get people to the airports as quickly as possible, people who have been approved for admission to the United States," he relates. "That's a good thing, so we're expecting 15 more people at our three sites in Boston, Lowell, Mass., and Manchester, N.H."

Trump on Monday signed the executive order blocking refugees from six predominantly Muslim countries from entering the United States for 120 days.

The president says the ban is needed to protect Americans from terrorism. It already is being challenged by Hawaii in federal court.

Thielman says it is a shame the latest order also cuts the number of refugees who will be admitted each year by more than half, from 110,000 to 50,000. He says the refugees from those six countries hoping to enter the United States already have been reviewed by nine different agencies to ensure their stories check out.

"They've had their phones looked at, their Facebook page looked at, their texts looked at," he points out. "It's a tremendous, tremendous vetting process already. If the government wants to make it better, to add new technology, if the government wants to add more screeners, they can do that, but that doesn't mean you suspend the program."

While 120 days doesn't sound like a long time for people who have been waiting years to get to America, Thielman says they already have been vetted, they have been waiting their turn, done nothing wrong and could be contributing to our economy. The measure also blocks citizens from those countries from entering the U.S. for 90 days.