GOP Health-Care Proposal Could Cost Utah Health Centers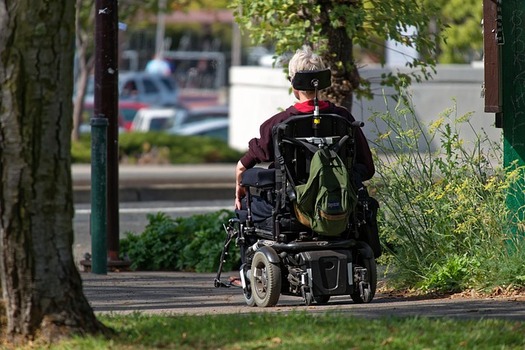 Proposed cuts to Medicaid could impact nearly 400,000 Utahns covered by the program, including children, seniors and people with disabilities. (Pixabay)
March 13, 2017
SALT LAKE CITY – As the GOP-led Congress works to make good on promises to repeal and replace the Affordable Care Act, Utah health-policy experts say the new proposals making their way through the U.S. House could be devastating, especially for health centers in rural parts of the state already operating on slim margins.

Jason Stevenson, education and communications director for the Utah Health Policy Project, said plans to cut Medicaid could reduce provider revenues by 20 to 30 percent.

"So, if doctors and hospitals lose that reliable source of funding, because of the budget constraints that these per-capita block grants would put on Utah, then you could start to see these hospitals start to get thinner and thinner margins and maybe not be able to stay open," he explained.

The American Health Care Act released by House Republicans includes cuts to Medicaid and would phase out Medicaid expansion, which extended coverage to more than 11 million low-income Americans.

President Trump has called the new plan "wonderful" and said future measures would make good on his promise of insurance for all Americans.

However, Stevenson says the new plan puts the future of 400,000 Utahns covered by Medicaid – 65 percent of whom are children – up in the air, and one-quarter could lose coverage altogether. He said cuts would hurt the state's most vulnerable populations, including pregnant women, seniors and people with disabilities.

Stevenson noted that, despite House Speaker Paul Ryan's claims to the contrary, lack of coverage would increase, not lower, health-care costs – because people without insurance tend to forgo less expensive, preventive care.

"It's going to cause a huge spike in emergency, uncompensated care," he said. "People waiting until they get very sick and then showing up in the emergency room and running up a $200,000 or $300,000 bill."

The American Medical Association has urged lawmakers to withdraw proposals to overhaul Medicaid, saying the move could lead to fewer people with coverage and higher health-care costs. House and Senate leaders hope to put legislation on Trump's desk for his signature by the first week of April.

Eric Galatas, Public News Service - UT