3,000 Waiting for Child Care Subsidies, and the List is Growing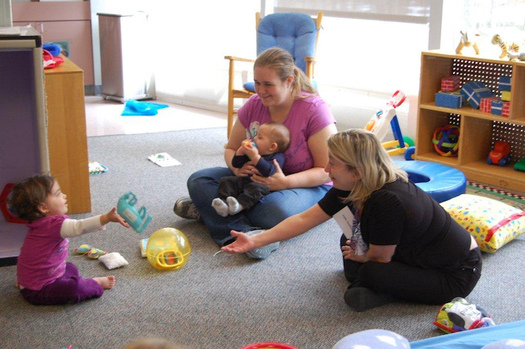 Subsidies for infant, toddler and preschool child care helps low-income families stay employed. (Fairfax County/flickr.com)
March 14, 2017
NEW HAVEN, Conn. – About 3,000 families are already on the wait list for Care 4 Kids, Connecticut's state childcare subsidy, and that number is going up. According to a new report from Connecticut Voices for Children, when the program serving low-income families hit a $33 million budget shortfall last summer, the Office of Early Childhood closed enrollment to all but the poorest families in the state.

Daniel Long, author of the report, and the research director for Connecticut Voices for Children, says that put high-quality child care out of reach for most low-income parents

"Only families that are eligible for TANF would be able to apply," he said. "This would leave families are low-income, that is fifty percent median income or lower, unable to apply for the childcare subsidy."

TANF, or Temporary Assistance for Needy Families, is a federal welfare program. The wait list for Care 4 Kids is expected to grow to five thousand by July, plus an additional 2,200 needing summer-only care.

Connecticut has some of the highest childcare costs in the nation. But while last year's budget shortfall was the result of federally-mandated quality improvements, Long says Governor Danell Malloy's proposed budget would only make things worse.

"Instead of addressing the shortfall, the governor's budget proposes additional cuts of $9 million for the 2018 budget and $14-Million for the 2019 fiscal year budget," he added.

Care 4 Kids was intended to provide support for low-income working families.

Long points out that in two-earner households, lack of child care may force one parent to quit their job. And for single working parents the options are extremely limited.

"A number of parents we talked to risk going on to a wide variety of other types of state welfare or federal welfare support which would actually cost the state more money in the long term," explained Long.

Connecticut Voices for Children is urging state lawmakers to explore new sources of revenue to balance the state budget, rather than relying on cuts alone.