Obama Attorneys Want Clarity from Trump Administration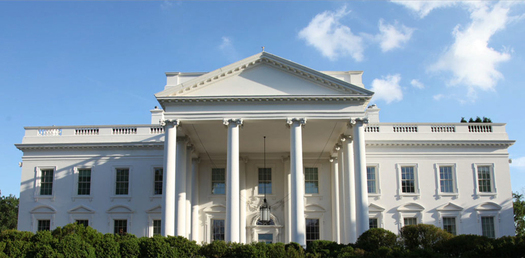 A group of Obama administration attorneys wants the White House to avoid political interference in DOJ and FBI matters. (whitehouse.gov)
March 14, 2017
SPRINGFIELD, Ill. – There's a call for the White House to release its policy on how it will keep from interfering in law-enforcement matters. Less than two months into the new administration, Ian Bassin, executive director of United to Protect Democracy, says there have been three reported instances of the White House appearing to do just that.

The group is made up of former Obama administration lawyers who helped craft rules of conduct, and Bassin says since Watergate, both parties have abided by guidelines when it comes to contacts with such federal enforcement agencies as the Department of Justice and the FBI. He says the Trump administration needs to make public its plans to avoid even the appearance of inappropriate political interference.

"These rules are incredibly important to protecting the health of our democracy," he said. "They are hallmarks of the difference between healthy democracies around the world and more authoritarian forms of government."

United to Protect Democracy has issued a memo on the importance of policies governing the White House's contacts, saying the American people need to know that the Trump administration will abide by these rules. It's also reminding Americans of why they were established in the first place.

Bassin says there's no law preventing someone from the White House from speaking to the FBI, for example, about a current investigation that's under way. But he adds that's something normally left up to the White House Counsel's office. He says there have been extensive studies about democratic decline around the world.

"It's not always unlawful activity by an executive that really undermines the democracy," he explained. "It's the slow unraveling of oftentimes legal activities, and it's incredibly important that we pay attention."

Bassin says the U.S. should be setting an example of what a healthy democracy should look like, and says it's hard for this country to do that if we aren't abiding by our own guidelines. Bassin says it lowers the standards and hurts the democratic movement around the world.