Trump Budget Leaves NC Families Out in Cold, Advocates Say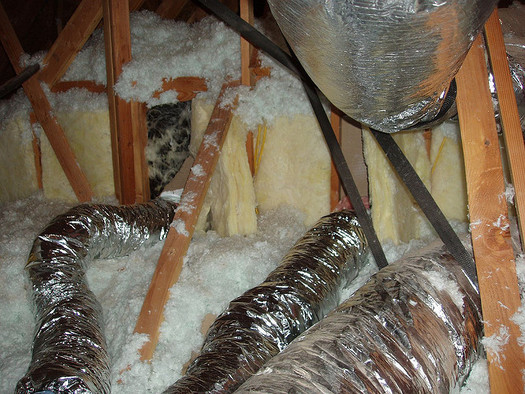 Weatherization programs offer help with insulation and other energy-saving measures to reduce home heating and cooling bills for people in need. (mtneer_man/flickr.com)
March 22, 2017
RALEIGH, N.C. – North Carolina families are enjoying a brief reprieve from high energy bills as mild spring temperatures arrive, but with a hot summer around the corner, thousands will struggle to pay their cooling bill.

It may be even harder now that the Weatherization Assistance and Low-Income Home Energy Assistance programs are on the chopping block in President Trump's budget. The weatherization program offers help to improve energy efficiency for low-income families.

Samuel Gunter, the director of policy and advocacy with the North Carolina Housing Coalition, says agencies such as his are concerned.

"My concerns about the president's budget proposal cannot be overstated," he said. "Those needs are real and these funding streams have a profound impact and their loss would be devastating for a lot of these communities."

Since being established in 1976, the weatherization program has helped more than seven million families. In 2010, a review of the program found that the weatherized 340,000 homes translated to more than $1 billion in household savings. Home heating and cooling assistance programs often are administered by the state's community action agencies that work directly with people in need in the state.

The Community Development Block Grant program and the Affordable Housing program also are completely eliminated in the proposed federal budget. Gunter says that translates to a gap of millions of dollars that will be missing in the North Carolina economy at a time when there is a lack of affordable housing in places such as the Triangle and Charlotte.

"We are going to see fewer affordable-housing units build and more folks that are going to be spending an increasing percentage of their income on housing such that they can't put it toward other things from health care to education to food, because the rent eats first," he explained.

Gunter says more than 1.2 million families are cost-burdened, meaning that more than half of their monthly income is being spent on housing costs.