Catching Up in Education, Montana Women Still Need Equal Pay Day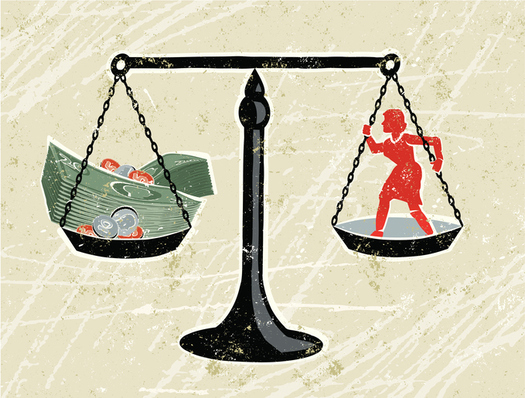 Montana ranks fifth worst in the country when it comes to the pay gap between men and women. (MHJ/Flickr)
April 4, 2017
HELENA, Mont. – Tuesday is Equal Pay Day, marking the additional months into 2017 it takes women to catch up with men's salaries from 2016. Nationally, women are paid 80 cents for every dollar men are paid for the same job.

The gap is greater for women in Montana, who receive only 73 cents for every dollar men receive, according to a study from the American Association of University Women. That differential stacks up to a loss of more than $12,000 annually.

Jen Euell, director of the Women's Foundation of Montana, says the issue persists even though women have closed the gender gap in other areas.

"Women now are educated at just as high a level, oftentimes an even higher level, than men in the United States, but the pay gap still remains about the same, and so that's the issue that we're trying to address," she explained.

Montana has the fifth highest wage gap in the country. If the gap continues to close at its current rate, the state won't see pay equity until 2084.

Montana Gov. Steve Bullock has taken a unique approach to address this issue, establishing the Equal Pay for Equal Work Task Force.

Euell is a member of that task force. She says with the current labor shortage in Montana, which will most likely be exacerbated as the working population grows older and retires, the pay gap needs to close faster to attract more female workers into the labor force.

"In that context, this conversation of how we really attract talent and how we really keep talent in the workforce is going to become even more important and the gender pay gap is certainly a part of that discussion," she added.

The Women's Foundation of Montana is hosting events at breweries in cities around the state today, including in Bozeman, Whitefish and Missoula.
Eric Tegethoff, Public News Service - MT