"You Can't Negotiate Your Way around Discrimination"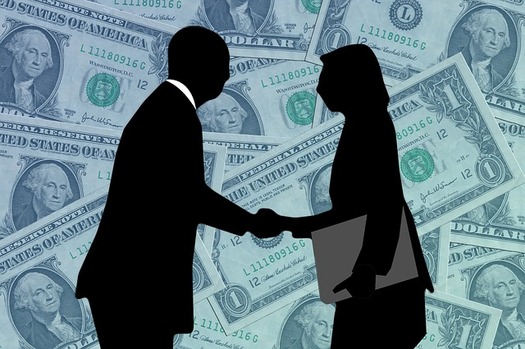 Nationally, women are paid on average 20 percent less than men. (Pixabay)
April 4, 2017
DES MOINES, Iowa – It might break rules of social etiquette to discuss salary and wages, but for Iowa women, it's a conversation worth having. Tuesday is Equal Pay Day, the date marking how far into 2017 women have to work to catch up to the wages men earned in 2016.

In Iowa, full-time working women earn approximately 23 percent less than their male counterparts.

Lisa Maatz, the vice president of government relations and advocacy for the American Association of University Women, says while there are individual things women can do to empower themselves in the workplace, they are not to blame for the wage gap.

"Nobody in their right mind settles for less money, but you can't negotiate your way around discrimination," she said. "We have very systemic issues that have to be addressed. And all of this, quite frankly, is especially worse for women of color and even more difficult for moms."

Nationally, women are paid on average 20 percent less than men; Black women are paid 37 percent less and Hispanic women are paid nearly half of what men make.

The federal Equal Pay Act was passed in 1963, but Maatz contends that stronger legislation is needed to ensure there is equal pay for equal work. And she adds the country also needs to overcome some cultural stereotypes.

"Surprise, surprise: the work that is seen as men's work is paid a lot more even when it might not necessarily be that much more valuable," she added. "That's a comparable worth question quite frankly and I always go to the example of first-year teachers and first-year groundskeepers up in New York. The groundskeepers made more. Why did they? Because that was a boy's job."

The Iowa Equal Pay Act was passed in 2009 and it prohibits employers from discriminatory pay practices based on gender, pregnancy, religion, race, national origin, disability, age, sexual orientation and gender identity.