Wisconsin Democrats Fight High-Capacity Well Bill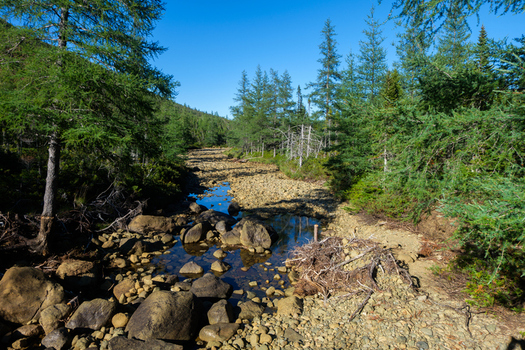 High-capacity wells already have caused some Wisconsin lakes and streams to dry up. A bill to grant permanent licenses for such wells is meeting opposition. (edolzan/iStockPhoto.com)
April 12, 2017
MADISON, Wis. - A bill that would loosen regulations on high-capacity wells in Wisconsin again has passed the state Senate and now advances to the state Assembly, where a similar bill died last year.

Senate Bill 76 essentially would allow high-capacity well permits to be issued permanently. The bill is supported by huge farm operations, large vegetable-growing organizations, food processors and frac-sand mining companies.

State Sen. Mark Miller, D-Monona, said the bill essentially privatizes one of the state's most precious natural resources.

"A high-capacity well permit that lasts forever and can never be changed creates a permanent right to take water that belongs to the people of Wisconsin and use it for private profit," he said. "This bill ignores the property rights of waterfront owners and recreational users when excessive withdrawals lower water levels and reduce stream flows."

While the commercial enterprises that support the bill say it's necessary to ensure that they can function with adequate water supply, others say high-capacity wells already have caused small lakes and streams in central Wisconsin to dry up.

Miller said the bill ignores the water-access rights of rural households that have private drinking-water wells. He said the huge draw-downs of high-capacity wells impact private well owners' drinking-water supply and damages local economies because of the loss of recreational opportunities. Miller said the bill picks winners and losers.

"Supposedly high-capacity well owners just want certainty," he said. "But what this bill provides is certainty that their use is guaranteed over all others, and that is unconstitutional. Water belongs to everyone, not just the chosen few."

Opponents of the bill say it amounts to "death by a thousand straws," and limits the ability of the Department of Natural Resources to deal with overpumping. They say the bill also prevents regular reviews by the DNR of on-the-ground conditions as they change, because the high-capacity well permit would be issued permanently, and not subject to review even if streams and lakes dry up and disappear.

The text of the bill is online at docs.legis.wisconsin.gov.