National Model Inspires Juvenile Detention Reform in Ohio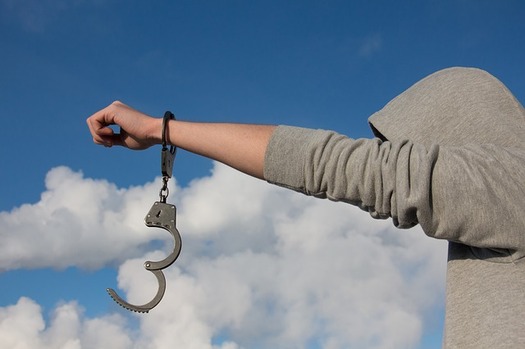 The Juvenile Detention Alternatives Initiative has contributed to a nearly 30 percent reduction in youth detention admissions across eight Ohio counties. (Pixabay)
April 17, 2017
COLUMBUS, Ohio – Inspired by a national model, the Buckeye State is making strides in revamping its approach to juvenile detention.

In 2010, state leaders implemented The Annie E. Casey Foundation's Juvenile Detention Alternatives Initiative (JDAI) in select areas. The initiative, which is marking its 25th anniversary, works to reduce the use of detention in ways that protect public safety.

Regina Lurry, the JDAI coordinator for Ohio, says in the past, too many children were locked up for minor offenses.

"Despite what we thought was true in the past, we can't ignore the fact that research shows that even one day in detention elevates the level of risk for future poor outcomes for kids," she points out. "And research has also shown that the least restrictive alternatives that we use have the best outcomes."

JDAI launched in Cuyahoga, Franklin, Lucas, Montgomery and Summit counties, and has since expanded to include Marion, Mahoning and Trumbull counties.

Lurry says there have been great results, including a 29 percent reduction in juvenile detention admissions across the eight sites.

Nate Balis, director of the Casey Foundation's Juvenile Justice Strategy Group, says keeping young people with their families and in the community is really the ultimate goal.

"JDAI has proved to be a no-brainer for jurisdictions around the country," he stresses. "It is not a jail break. It's something that allows for jurisdictions to determine which kids should be in detention and make sure that we're not holding kids one day more than they need to be."

Lurry says with JDAI, youth-serving agencies are collaborating to ensure troubled youth are given the supports they need to succeed. She says the initiative is working directly with local sites to develop personalized improvement strategies.

"The communities are the experts with the kids that they are working with in their community," she adds. "They know what the kids need, kids are served better when they are at home in the community, when there's appropriate resources, and they can be held accountable to learn better behavior. "

The JDAI model reaches nearly one-fourth of the U.S. population of youths, and has reduced the use of detention more than 40 percent compared with baseline years among its 300 sites.



Mary Kuhlman, Public News Service - OH