EPA Workers Sound Alarm on Proposed Environmental Cuts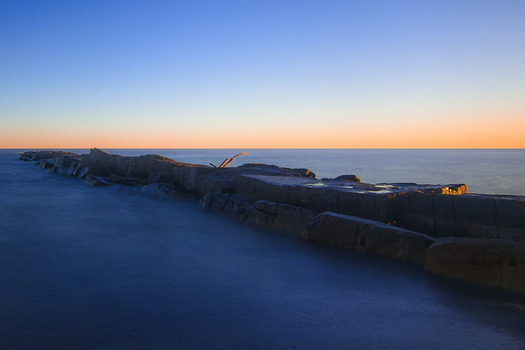 Programs that protect the health of Lake Erie would face cuts under the most recent Trump administration budget proposal. (Erik Drost/Flickr)
April 19, 2017
COLUMBUS, Ohio - Some U.S. Environmental Protection Agency workers in Ohio are sounding the alarm over proposed cuts to their federal agency.

At an event in Cleveland on Tuesday, employees from the EPA Region 5 office gathered with public-health leaders, elected officials, conservationists and others to outline the possible negative impacts of the Trump administration's plan to slash funding for the agency by 31 percent.

Nicole Cantello, chief steward with the American Federation of Government Employees Local 704, which represents 1,000 EPA Region 5 workers, said programs and jobs that protect public health and safety could be eliminated.

"Ohioans love their Lake Erie, and this would impact the protection of the Great Lakes," she said. "These folks are the experts in figuring out how to restore the Great Lakes, how to keep them pristine, and this would cut the efforts to do that."

The Great Lakes Restoration Initiative and water infrastructure grants for clean water are among the programs that would be affected. President Trump and his EPA chief have criticized EPA programs for being "overreaching." The federal budget outline includes cuts to several federal agencies in order to offset a $54 billion increase in defense funding.

Region 5 covers Indiana, Illinois, Michigan, Minnesota, Ohio and Wisconsin, and Cantello contended these proposed cuts are the biggest threat to the environment that the office has seen in its 40-year history.

"This is what has forced the EPA employees to feel like they need to come out and speak on these issues," she said. "We know what would be lost. Losing one-third of what EPA does would just be devastating to the environment in the Midwest and Ohio."

Rumors have circulated recently that the Region 5 office would be closed under the plan, which Cantello said would cripple efforts to protect the Great Lakes. On Monday, however, an official with the office stated those reports are not true.
Mary Kuhlman, Public News Service - OH