Malloy Proposes More Cuts for Seniors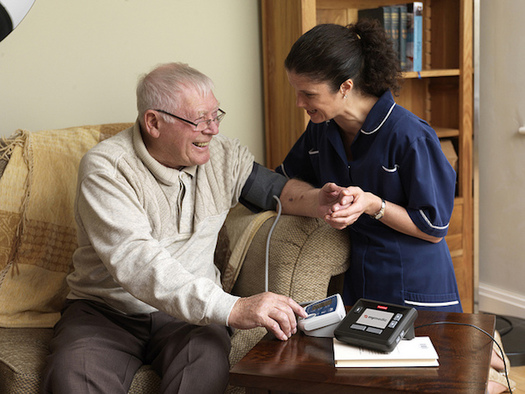 Connecticut's governor proposes cutting or eliminating programs that help seniors remain in their homes as they age. (Tunstall/Flickr)
May 17, 2017
HARTFORD, Conn. - A new round of proposed budget cuts in Connecticut would inflict more harm on programs that save the state money, according to advocates for seniors.

Gov. Dannel Malloy on Monday unveiled a budget blueprint that includes cuts to programs that help seniors remain in their homes, including eliminating the Community First Choice programs. According to Claudio Gualtieri, advocacy director for AARP Connecticut, the proposal compounds several years of cuts and places the burden of balancing the state budget on the shoulders of the most vulnerable.

"We've had co-pays added to the home-care program, Alzheimer's respite care cut, year after year, $6 million in aging-in-place funding canceled this year, elimination of care for seniors at risk of nursing home," he said, "and the list goes on."

Following a sharp decline in income-tax revenues, Malloy said further cuts are necessary to close an estimated $5 billion deficit in the state budget over the next two years. However, Gualtieri pointed out that just last week, Connecticut's business community recommended that the state provide more home- and community-based care through programs such as Community First Choice, which is funded through Medicaid.

"They estimated that Connecticut could save hundreds of millions over the long-term by making it more available for seniors and people with disabilities to choose to remain at home," he said.

Threatened cuts to Medicaid and other vital programs in the federal budget could further compound cuts to senior services on the state level, Gualtieri said, adding that when dealing with the state budget, Malloy and state lawmakers need to think strategically and plan for the future.

"Making short-term decisions that save money initially but that put us in a far worse place as a state and as a society in the long term is not good budgeting," Gualtieri said, "and it's not good policy making."
Andrea Sears, Public News Service - CT