Arizona Senior Advocates Assail Republican Health Care Plan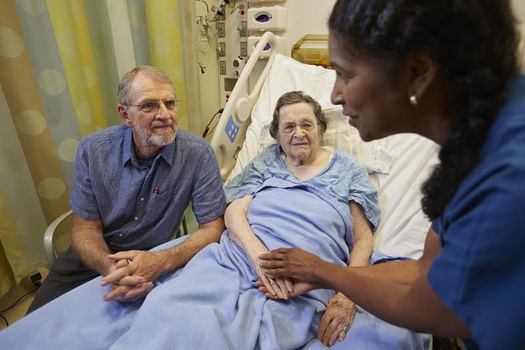 The AARP estimates that some people with pre-existing conditions could see premiums rise to $25,000 per year under the A.H.C.A. (AARP)
May 23, 2017
PHOENIX – As the Republican health care plan awaits a final score from the Congressional Budget Office, senior advocates in Arizona are slamming it as unfair and unaffordable.

AARP recently sent a letter to every U.S. Senator claiming that the American Health Care Act, or AHCA, would cause huge premium spikes because it no longer forces insurance companies to take a person's ability to pay into account when setting rates.

Stephen Jennings, the associate state director at AARP Arizona, says the AHCA benefits corporations more than it helps everyday citizens.

"It gives tax breaks to big drug and health insurance companies, and allows health insurance companies to overcharge older Americans thousands of dollars a year," he says. "It shortens the life of Medicare, leaving the door open to benefit cuts and Medicare vouchers."

The bill would allow insurance companies to charge adults between the ages of 50 and 64 five times as much as younger people, and more than that if the state seeks a waiver. Jennings estimates that many seniors' out of pocket costs could more than double.

Supporters of the AHCA say it will reduce the deficit and give people more freedom by eliminating the government mandate to buy insurance.

Jennings suggests that Senators Flake and McCain try to improve Obamacare rather than replacing it wholesale with a bill that could cost tens of millions of people to lose health insurance.

"This is a bad piece of legislation," he adds. "We'd like to see the Senate start from scratch and come up with something that is more fair and does a better job of holding down costs."

Statistics show that 39 percent of Arizonans ages 50 to 64 have a pre-existing condition. If the state requests a waiver, the AHCA would allow insurance companies to charge those people much higher premiums. Some of them would be funneled into high-risk pools and offered premium assistance, but critics say the funding for the high-risk pools is gravely insufficient, and would price many people out of the health insurance market.