Salmon No Longer Feel Pull of Suction Dredge Mining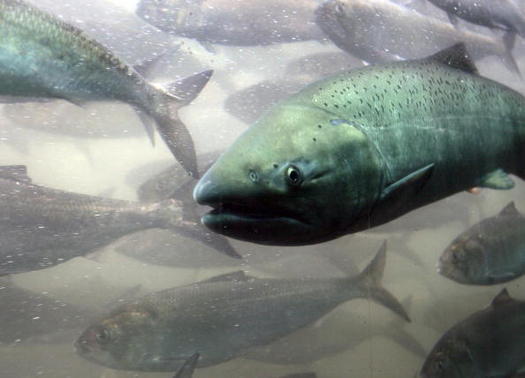 Suction dredge mining disrupts spawning and rearing areas for salmon. (Jeff T. Green/Getty Images)
June 1, 2017
SALEM, Ore. – A bipartisan group of Oregon lawmakers passed a bill Wednesday that will give salmon some relief from the pull of suction dredge mining.

The practice is used to suck up gold on the riverbeds of former mining sites.

Gas-powered devices do the suctioning. However, the practice also hurts habitats for salmon and lamprey by sucking up eggs and trapping young fish.

After three years of research, lawmakers decided to ban the practice in spawning or rearing habitat for salmon and lamprey.

"People don't tend to make a living off of it," explains Nick Cady, legal director for the conservation group Cascadia Wildlands. "It's more of a recreational activity.

"But it's incredibly damaging to salmon habitat that use the gravel and the river bottoms to breed, and there's a host of other environmental issues and concerns."

Suction mining is mostly concentrated in the southern part of the state. Cady says it migrated to Oregon after California outlawed the practice.

It is not banned completely and can still be used in some parts of Oregon not sensitive to salmon habitat with a permit from the Department of Environmental Quality.

A bill in 2013 that studied the effects of suction mining on fish habitat preceded the passage of the new bill. Cady says then, as now, a diverse group of stakeholders was involved in the process.

"You had conservation groups involved," he points out. "You had commercial fishing interests. You had mining interests. You had state agencies responsible for implementing the regulations.

"And all these parties were able to come together and agree upon a set of regulations."

In 2013, the Legislature placed a temporary moratorium on suction mining in sensitive salmon and bull trout habitat.



Eric Tegethoff, Public News Service - OR