Watchdog: Military Families Could Take Hit with Dodd-Frank Deregulation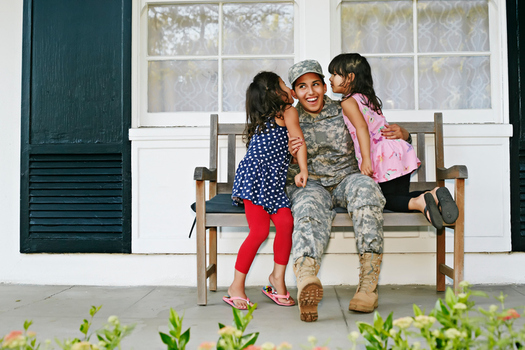 A new report says Congress' attempt to ease regulations on the financial industry would have harmful side effects for the nation's military families. (Getty Images)
June 9, 2017
SALT LAKE CITY – The Financial CHOICE Act aims to ease restrictions on the financial industry put in place through the Dodd-Frank Act in 2010. But new research warns the measure, expected to pass the U.S. House, would hurt U.S. service members.

The report, "Protecting Those Who Serve," says the bill weakens the Consumer Financial Protection Bureau. Its co-author, Ed Mierzwinski, consumer program director for the U.S. Public Interest Research Group, says that in turn weakens the Office of Servicemember Affairs' ability to defend military families against predatory financial practices.

"The Financial CHOICE Act makes it almost impossible for the CFPB to protect anyone, and that includes service members," he says.

Its supporters say the bill, HR 10, removes blocks on economic growth. Mierzwinski argues that, by making the CFPB "optional," it risks turning common issues such as debt collection and high-interest payday loans into bigger problems for military families.

The U.S. PIRG Education Fund and Frontier Group analyzed 44,000 consumer grievances from active-duty service members, veterans and their families. Mierzwinski says the most common complaint is pursuit by debt collectors. He says for military members, this has job-related consequences.

"Admirals and Generals have routinely and often said that a leading cause of losing security clearance is a bad debt or a wrong debt," he explains.

Loss of security clearance limits service members to lower-level positions, hindering their ability to earn more money. The Financial CHOICE Act is expected to pass the House along party lines.

But, it might not survive in the Senate, where lawmakers on the Banking Committee have shown interest in a smaller but similar bill.
Eric Galatas, Public News Service - UT