Report: PA Needs to Boost Services for Seniors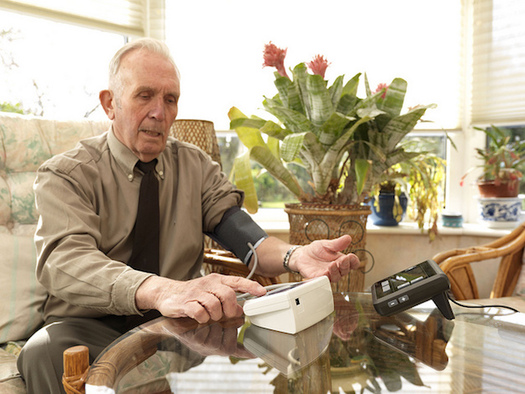 The majority of older Pennsylvanians want to live independently, at home, as they age. (Tunstall/Flickr)

June 15, 2017
HARRISBURG, Pa. -- Pennsylvania has made some improvements in meeting the long-term care needs of seniors and people with disabilities, but there's a long way to go, a new report says.

A 2017 national scorecard from AARP, the Commonwealth Fund and the SCAN Foundation ranks the Keystone State 36th among all the states for long-term care and support. According to Bill Johnston-Walsh, state director of AARP Pennsylvania, that's an improvement over 2014 when the state ranked 42nd, but more needs to be done.

"We really would like to see more movement, more of a focus on long-term care, and services and supports for older adults and people with physical disabilities here in Pennsylvania," Johnston-Walsh said.

The scorecard showed that if Pennsylvania could catch up to the top five states, more than $1.8 billion currently going to nursing homes would go to much more cost-effective home and community care.

Johnston-Walsh said another area that needs improvement is support for family caregivers - for which the state ranked 43rd. AARP is working to pass state legislation that could help.

"That will allow nurse practitioners to be on their own," he said. "That's going to really help people get more medical services that they're not receiving at this moment in time, especially in rural areas."

There currently are 1.6 million Pennsylvanians providing unpaid help to aging parents, spouses and other loved ones to allow them to stay in their homes.

Right now the state uses only 31 percent of Medicaid long term care dollars for home and community care. Johnston-Walsh said that needs to go up, but cautioned that proposals in Washington to cap Medicaid through state block grants would be a move in the wrong direction.

"These cutbacks would really hinder the work that has been done over the years in long-term care services and make, for example, nursing home costs outrageous," he said.

He added that in less than ten years, Baby Boomers will begin turning 80, placing new demands on the long-term care system.