Teachers Oppose Guns-in-School Bill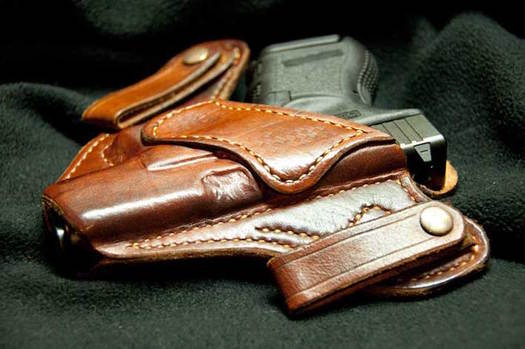 Bill 383 would allow school teachers and other personnel to have access to firearms in school buildings. (Webmaster102/Wikimedia Commons)
By Andrea Sears, Public News Service - PA - Producer, Contact
June 29, 2017
HARRISBURG, Pa. -- A leading teachers' organization is strongly opposing a bill that would allow teachers to carry guns in schools.

Sponsors of Senate Bill 383 claim the bill would provide for the "protection and defense of pupils." But Dolores McCracken, vice president of the Pennsylvania State Education Association, said she finds the idea of school personnel carrying firearms inside school buildings to be very disconcerting.

"I don't know that they would be able to react properly in a crisis situation," McCracken said. "Our goal is to keep guns out of school, not to put guns into schools."

The bill was passed by the state Senate on Wednesday, and returned to the House for consideration of amendments added by the Senate.

McCracken said an incident that occurred last year in a private school in Pennsylvania highlights the dangers of arming school personnel. In that case, a teacher left a loaded handgun in a bathroom that was accessible to both students and teachers.

"My understanding of that incident was that firearm sat in that bathroom for three hours before students went and reported it to the office. Fortunately, no one touched it," she said.

SB 383 would allow school districts to create a "firearm safety plan" that would be shared with police but not be accessible to the public. Personnel carrying firearms would be required to be licensed to carry a concealed weapon.

But McCracken points out that teachers from Sandy Hook Elementary School in Connecticut, scene of a 2012 school shooting, wrote to the Senate in opposition to the bill, and a 2014 study by the Pennsylvania House Select Committee recommended against arming school personnel.

"We are not opposed to school resource officers, to law enforcement officers, being in schools, protecting our students and our staff," McCracken said. "These people are trained and they know how to react in a crisis."

Gov. Tom Wolf has expressed opposition to the bill and is expected to veto it if it reaches his desk.