Examining the Fallout from Iowa's New Fireworks Law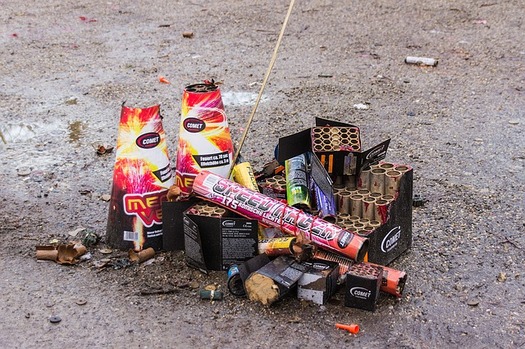 The new Iowa law allows for the sale of fireworks through Sat., July 8. (meineresterampe/Pixabay)
July 7, 2017
SIOUX CITY, Iowa – While the final numbers are still being tallied, doctors and emergency officials across Iowa are saying what safety experts had predicted - the state has seen an increase in fireworks-related injuries this Independence Day holiday week.

This is the first year since 1938 that consumer fireworks have been legally available in Iowa, after legislation supported by a majority of residents. Local police departments across the state reported an increase in calls, ER doctors say they've seen higher numbers of injuries, and fire departments note they've been especially busy.

But Lorraine Carli, vice president of outreach and advocacy with the National Fire Protection Association, says it's extremely difficult to change minds on this controversial issue.

"This is one of the toughest advocacy positions that we have, I think because people feel that it's their patriotic duty; they have the ability to make their own choice around this," she explains.

Carli thinks it's clear that fireworks should be left to professionals who are trained to use them. Nationwide, nearly 12,000 fireworks-related injuries are reported each year, about two-thirds that occur over the July 4 holiday. Still, the number of states liberalizing the use of fireworks has risen in recent years.

It's expected to be another busy weekend for first responders, as fireworks can be sold in Iowa through Saturday. Carli says people tend to be in denial about the implications of lighting them.

"I don't think people go into this use of fireworks by saying, 'Oh, something horrible could happen,'" she says. "They just don't really think about it."

Carli notes that tax revenues from fireworks sales contribute to the desire to legalize fireworks.

She says the NFPA will continue to communicate the dangers of fireworks and hopes that individual families will make smart choices for their loved ones.
Kevin Patrick Allen, Public News Service - IA