Report Gives Transparency on North Dakotans' Tap Water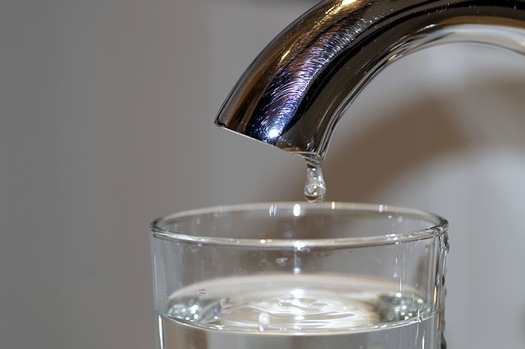 Trihalomethane, a compound group linked to cancer, is found at levels above the healthy limit in the drinking water of 600,000 North Dakotans, according to a new report. (Arcaion/Pixabay)
August 1, 2017
BISMARCK, N.D. – A new report is giving North Dakotans a clearer look at what is in their tap water. The Environmental Working Group's Tap Water Database lets people search their zip code to find out what contaminants utilities have found in their drinking water.

Sonya Lunder, a senior research analyst at the Environmental Group, says compounds known as trihalomethanes, formed during the treatment of water with chlorine and other disinfectants, were found most often in North Dakota.

While only two utilities were out of legal compliance, the report found that more than 260 utilities serving nearly 600,000 North Dakotans were found at levels above health guidelines.

"A lot of people are in that gray area where the concentration in the water would be likely to have an effect on health even though it's not illegal," she says.

Lunder says chlorination of water is essential for cleaning water supplies of bacteria and other things that could make people sick. But when chlorine combines with organic material such as algae, byproducts form. Studies have linked these byproducts - the trihalomethane group - to an increased risk of cancer and even potential problems during pregnancy.

Lunder says the Environmental Protection Agency's legal guidelines and health guidelines should better align. For instance, the state of California's health guidelines for the trihalomethane group is 100 times lower than the federal legal limit.

Another concern is that the EPA hasn't added a new chemical to the list of regulated contaminants in two decades.

Lunder says many Americans may be weary of more environmental regulations but not when it comes to clean drinking water.

"People don't want to hear that there are any cancer-causing chemicals in their drinking water, and in fact the only way to ensure that that happens is to set drinking-water protections and to make sure that people can get water out of their taps, they can drink it while they're pregnant, they can feed it to their babies, and they won't find out," she explains. "Unfortunately, years down the line that there was a problem with their drinking water."

The report also found other chemicals above health guidelines in North Dakota drinking water, including chloroform, arsenic and hexavalent chromium, a known carcinogen that the EPA does not regulate.

All of the utilities where these contaminants were found serve more than 100,000 residents. Lunder suggests people use water filters and regularly clean them in areas where contaminants are high.