Are New School Policies Fair Enough to Refugee Children?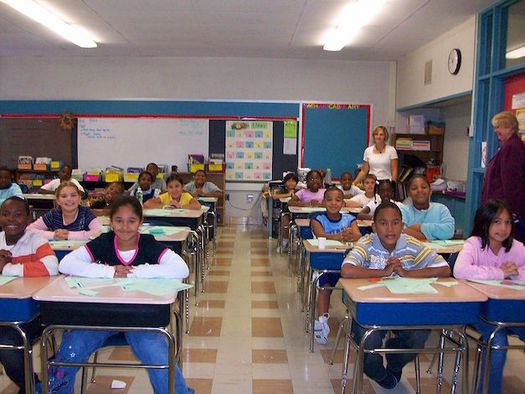 Under Pennsylvania law, every child is entitled to a free public school education. (Michelle Collins/Wikimedia Commons)
August 4, 2017
HARRISBURG, Pa. – The Harrisburg School District has issued new guidelines on a policy that prevented several refugee children from enrolling, but advocates for those children fear the changes may not go far enough.

The old policy didn't allow children younger than eight to enroll more than two weeks into the school year. The policy had exceptions that might apply to most kids but did not apply to several five- and six-year-old refugee children.

According to Witold Walczak, legal director of the Pennsylvania ACLU, the reason behind that policy was not clear.

"What is clear is that it's absolutely illegal under Pennsylvania law," he said. "You have a right to a free public-school education until your 21st birthday."

The students were admitted in March after receiving a letter threatening legal action, and the new guidance was issued last week.

But Walczak is concerned that the same problem could happen again.

The new guidance still lists factors like English-language proficiency or prior education as possible considerations for enrollment decisions.

Walczak says that still would violate state education law and federal civil-rights law.

"You certainly can't be excluding these kids who are refugees, or who maybe need help with English, any more than you can exclude people who have disabilities," he adds.

Last month, the Lancaster School District agreed to settle a federal lawsuit over a policy that excluded older refugee children from the district's regular high school.

Walczak believes the students who were denied enrollment in Harrisburg last fall will have no problems returning to school in September. But he says the ACLU is keeping an eye on how the district handles similar admissions going forward.

"We've just put them on notice that if it does happen again, there won't be any more letters; there will just be a federal court lawsuit," he explains.
Andrea Sears/Shaine Smith, Public News Service - PA