What Would It Take to Improve SD Children's Well-Being?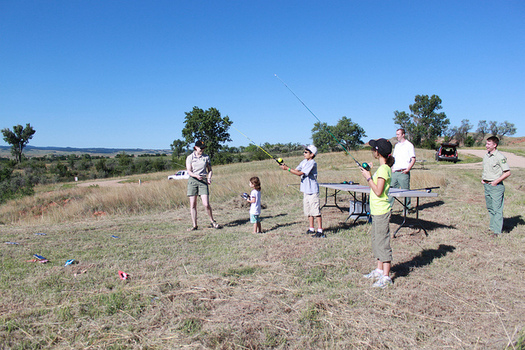 South Dakota ranks 21st for child well-being, according to a report from The Annie E. Casey Foundation. (Craig Springer/USFWS)
August 14, 2017
PIERRE, S.D. – What would it take to make South Dakota the best state for children?

The Annie E. Casey Foundation's annual data book measures child well-being in four areas: economic well-being, health, education, and family and community.

And a new report from South Dakota KIDS COUNT crunches those numbers to find out how many children would be affected if the state improved in these areas by 10 percent and to equal the top state in the country.

Carole Cochran, project director of South Dakota KIDS COUNT, says these indicators are related to each other.

"Just tweaking one, while that will help, is not going to have the overall big impact," she states. "The big impact comes when you're trying to work all of them together in a concerted effort."

In the area of economic well-being, for instance, about 18 percent or 37,000 children in the state live in poverty.

To improve by 10 percent, 4,000 children would need to be brought out of poverty. A reduction of 15,000 children would be needed to equal the top state, New Hampshire, in this category.

Cochran says the solutions to child poverty would have to be multifaceted to succeed. South Dakota ranked 21st overall in the data book.

Cochran says this information helps indicate where the state can do more to help children.

"The data are there to help give us some benchmarks that we can look at," she states. "We can implement some programs and we can start chunking away at the indicators and showing improvements as we go along."

Cochran notes that improvements don't always have to come in the form of legislation.

As an example, innovative programs from the South Dakota Department of Education for young children in small communities can improve math and reading skills, which also helps children later in life.


Eric Tegethoff, Public News Service - SD