Got Backyard Chickens? Don't Get Salmonella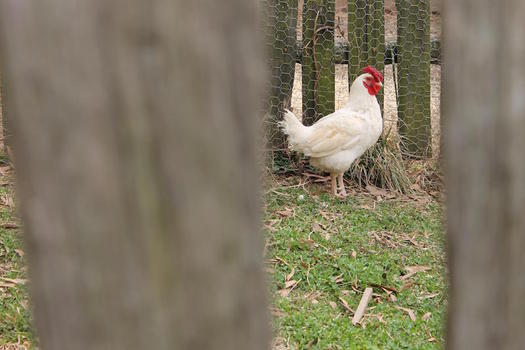 The CDC warns against kissing or hugging poultry kept as pets to help prevent salmonella. (thebrassglass/morguefile)
August 28, 2017
LANSING, Mich -- Backyard poultry is a growing hobby for many Michiganders, but if you're not careful, it could make you sick. Nearly 1,000 people in 48 states including Michigan have become ill this year from salmonella connected to backyard flocks of chickens, ducks and geese.

Centers for Disease Control Public Health Veterinarian Dr. Megin Nichols said the agency isn't discouraging backyard agriculture or the benefits of learning to interact with animals, but preventing salmonella is a critical precaution.

"And there's some simple things you can do to prevent it, which are really important," Nichols said. "So, whether you have poultry for food, eggs or as a pet, you have to be sure to wash your hands."

She added that it's important to change your shoes and clothes after cleaning coops - and for those who keep them as pets, Nichols said birds shouldn't come in contact with people's faces.

Through the end of July, CDC statistics show there were 18 cases of salmonella illness in Michigan this year linked to live poultry.

As the trend toward organic food grows, Nichols said many people buy their own chickens because they believe they're less likely to have salmonella and other germs. But, she noted, many of the birds for sale at the local feed store actually come from factory farms.

"Just like the poultry in the grocery store, all live poultry can carry salmonella," she said. "It's in their guts and it doesn't cause the birds to become sick. You can't tell that a bird is carrying salmonella or other germs just by looking at it."

Signs of a salmonella infection in humans include diarrhea, fever and stomach cramps. Many who contract salmonella just feel a little sick, but it can be a deadly illness for small children, older people and those with weakened immune systems.
Mona Shand, Public News Service - MI