Maine Leads Nation in Age-Friendly Towns, Cities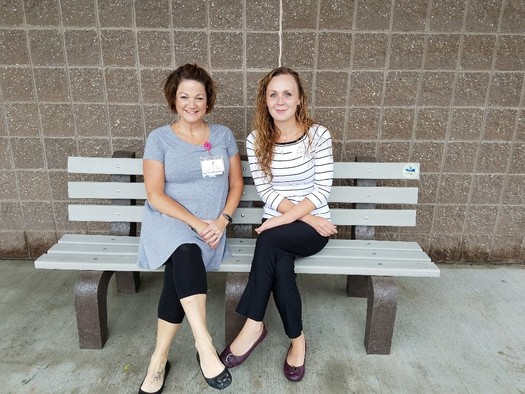 Encouraging Augusta businesses to add more benches near stores is one way local communities are working to make their cities and towns more age-friendly. (AARP Maine).
August 28, 2017
PORTLAND, Maine – Maine leads the nation when it comes to communities that encourage residents to remain active and socially engaged through local initiatives benefiting Mainers of all ages.

Patricia Oh, an age-friendly consultant for AARP Maine, works with communities big and small to help them figure out how to create places where age itself is not a barrier to being active in community life.

"Forty communities in the state of Maine have joined the network of Age-Friendly Communities, which is more than any other state in the United States," she states. "We have Gilead, with a population of about 350, to Portland, our biggest community."

Old Orchard Beach and Stonington are the latest communities to join the AARP Age-Friendly Network. Oh says the network taps into the economic, civic and social power of residents age 50-plus to make their town or city a better place for everyone.

Augusta is among the larger communities participating in Maine. By going through the Age-Friendly Network process, Oh says people in Augusta discovered a need for more benches in their city, but they aren't using city money to meet that need.

"They have a program where they are encouraging businesses to add benches, so that people who are out and about can sit after they shop and relax," she explains. "And it really makes it easier for people to get around town when there are more benches available."

Oh says, across communities, one of the biggest needs tends to be better communication of all that's available in a town or city.

"When you have kids in school, you get all these little papers that say this community event is happening, that community event is happening," she points out. "Once you get older, it can be harder to find out about the activities that are going on in your community."

With funding from the John T. Gorman Foundation, AARP Maine is supporting local communities in assessing needs and implementing programming that supports Mainers of all ages.