Bill Would Give Caregivers (Tax) Credit for Caring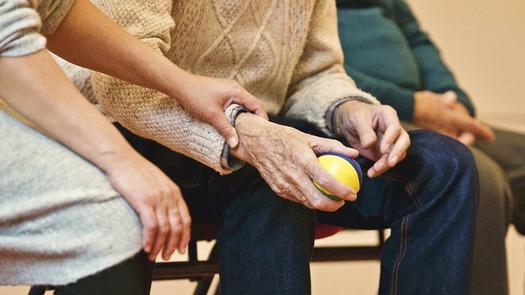 Family caregivers spent an average of $7,000 of their own money supporting loved ones in 2016. (StockSnap/Pixabay)
September 1, 2017
PIERRE, S.D. – Nearly 85,000 South Dakotans are unpaid caregivers, sometimes choosing between their jobs and caring for loved ones. Nationwide, nearly 40 million people are helping older family members, spouses and children with disabilities, and AARP is among the groups asking Congress to pass the Credit for Caring Act after the summer recess.

The bill would provide up to $3,000 in federal tax credits to working family members who also support loved ones.

Jill Tyler, volunteer president of AARP South Dakota, says the credit would be especially helpful in this state, with so many caregivers in small, rural towns.

"There isn't a support group, there isn't an organization that can be hired to take care of loved ones, and so, those costs are often hidden; we don't see what's going on," she says. "And the Credit for Caring Act would provide those family caregivers a little financial relief."

The bill - House Resolution 2505 - has a companion bill in the Senate. More than three-quarters of caregivers use their own money to care for loved ones, spending an average of $7,000 out-of-pocket in 2016, according to AARP. Long-distance caregivers spent an average of $12,000.

Tyler has been in that caregiving position, and says it can be a scary financial situation when also trying to make ends meet. But she says the people performing these services deserve the support.

"Caring for our loved ones, caring for our former community and state leaders, caring for the people who have cared for us - that's a movement that anybody can get behind," she adds.

Support for caregivers is becoming more important as the large generation of baby boomers gets older and the demand for caregiving goes up.