Ohio Labor Report: Good Masks Bad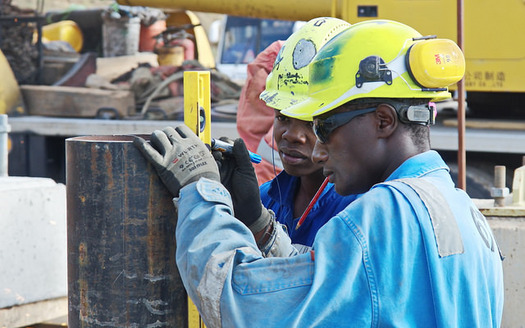 Black workers in Ohio earn about $3.55 less an hour than white workers, according to Policy Matters Ohio. (Lydur Skulason/Flickr)
September 4, 2017
COLUMBUS, Ohio – On a day dedicated to celebrating the achievements of the American worker, a new report finds persistent inequities in Ohio's labor market.

Policy Matters Ohio's "State of Working Ohio 2017" reveals low unemployment in 2016, and slightly higher wages for the second consecutive year.

But Amy Hanauer, executive director of the think tank, explains those two positives are masking deep divisions.

She points out top earners are bringing in nearly 20 times more than everyone else.

"The average income in the top 1 percent is over $840,000 each year while the rest of us are getting by on $43,000 or $44,000 a year," she says. "We just have an economy that is increasingly giving its returns only to the wealthiest. "

The report also notes the state's labor force participation rate is still close to a 36-year low, and 2016 was the weakest year for job growth since the end of the recession.

And while pay inequalities have improved, men still earn more than women, and black workers earn less than white workers.

The research puts forth recommendations that Hanauer contends will help even the playing field for workers. They include a higher minimum wage, better access to collective bargaining and deeper investments in childcare and pre-K education.

"If we do that, it will help black workers, it will help white workers," Hanauer states. "It will help male and female workers. It will help workers in rural Ohio and it will help workers in urban Ohio.

"So, the solutions that we put forth are solutions that will bring us together, that will build a stronger state for all of us."

Hanauer adds investments in infrastructure, green energy and higher education can also help better position Ohio for the future.

This collaboration is produced in association with Media in the Public Interest and funded by the George Gund Foundation.
Mary Kuhlman, Public News Service - OH