Coloradans to Gather Saturday to "Make Democracy Work"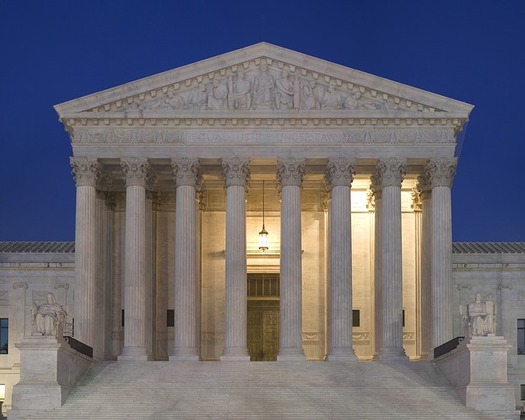 Anonymous campaign contributions have risen dramatically in the wake of the 2010 U.S. Supreme Court Citizens United decision. (Pixabay)
September 15, 2017
DENVER – On Saturday, people from across Colorado who are concerned about the role of money in politics will meet in Denver for a "Making Democracy Work" conference. The event will focus on the influence of so-called "dark money," anonymous campaign contributions.

Lisa Graves, executive director of the Center for Media and Democracy, warns that the practice – increasingly used by corporations and the wealthiest Americans to influence elections – is transforming the nation's democracy from 'one citizen, one vote' to 'one dollar, one vote.'

"And what this influence of these big corporations and these big CEOs is they can distort that core fundamental tenet of democracy into one in which it's not really the voter's voices that matter the most, it's really who's spending the most money," she explains.

Graves points to efforts by the Bradley Foundation, with more than a billion dollars in assets, as one example of how big money can undermine local autonomy. She says the Wisconsin-based foundation has spent large amounts of money to influence legislation in Colorado and other states that would steer tax dollars away from public schools to charters. The Bradley Foundation did not respond to a request for comment.

Graves says the goal isn't to limit a group's ability to push their ideas, about schools or other issues, but rather to create a more level playing field for public debate. She adds agendas pushed by well-funded groups such as Bradley, frequently framed as protecting the free market, actually are aimed at removing laws designed to protect the public.

"But in reality, almost every one of those bills is about taking away the power of people to regulate corporations," she says. "It's stripping away the power of state agencies or federal agencies to deal with poisons in our environment."

The conference, hosted by the League of Women Voters of Colorado, will also address the landmark U.S. Supreme Court's Citizens United decision, which ruled that political spending was a protected form of speech. Graves says the move opened up the floodgates for dark money in elections, and notes efforts in Colorado and across the nation are under way to overturn the decision, which would require a constitutional amendment.