Researcher Outlines Risks of Political Divisions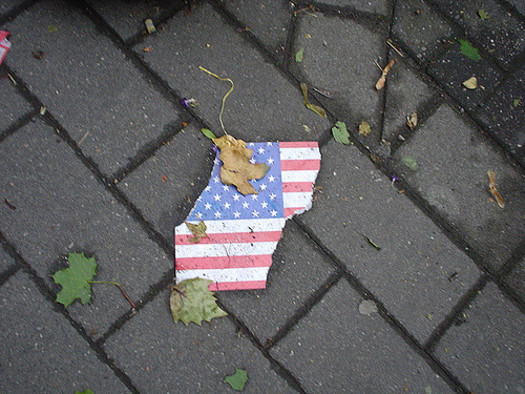 A researcher says the nation's basic political institutions are falling apart. (Charles Hutchens/Flickr)
September 28, 2017
LINCOLN, Neb. -- Researchers are issuing a dire warning with a hint of hope: Our republic is at risk, but solutions can be found - in Nebraska and across the nation.

Dr. Peter Levine, an associate dean at the Tisch College of Civic Life at Tufts University, said an increasing number of Americans say they dislike or even loathe people who support different political views than their own. Deep distrust of institutions - from the federal government to organized religion and public schools - also is increasing.

Levine explained what is at risk if these divisions continue.

"Falling apart; our basic political institutions not functioning or not functioning nearly adequately, and our people becoming increasingly polarized and angry at each other," Levine said, "to the point where we're not really governable."

Levine co-authored a new report that said part of the solution is to require students to take courses on civics, government, law and related topics to ensure they're better informed and more likely to vote.

He noted that large civic associations that were more popular in the 20th century - such as organized religion and unions - have given way to narrower agendas. In the meantime, American society has become more diverse, yet more intolerant.

"That is one ingredient to our dilemma today that civic education can help to address," he said, "because civic education can teach young people to manage differences and talk to people who are different from them, and understand differences."

The report includes a chart that summarizes the key civic learning policies in each state and pinpoints what the research team sees as the areas of greatest need. It's available online at civxsummit.org.
Mary Kuhlman, Public News Service - NE