World Dairy Expo Starts in Madison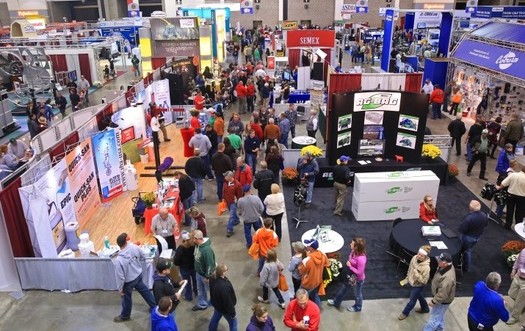 Around 75,000 people from close to 100 nations will gather in Madison this week for the annual World Diary Expo. (World Dairy Expo)
October 2, 2017
MADISON, Wis. – The worldwide dairy industry gathers in Madison this week for the annual World Dairy Expo. Some events are scheduled Monday.

The industry faces challenges both old and new as it adapts to changing trends in milk production, processing and herd genetics. The critical factor of consumer demand also is shifting.

Mark Stephenson, the director of dairy policy at UW-Madison, will be leading a panel discussion called The Changing Landscape of Dairy.

He says the issue of milk prices for producers is ever-present, and now, there are industry wide concerns about immigrant labor.

"Much of the labor on dairy farms today is supplied by immigrant labor, with a lot of the concerns that we've had with trying to make sure that all labor is well documented," he states.

Reliable estimates are that immigrant labor accounts for just over half the number of people working on dairy farms nationwide. According to the state Department of Agriculture, on many dairy farms in Wisconsin, immigrants, mainly from Mexico, represent 75 to 80 percent of the workforce on dairy farms.

Stephenson says another big national hot-button issue that the dairy industry is dealing with right now is international trade agreements. He says trade has been good for dairy.

"NAFTA in particular has been good," he stresses. "Mexico is our largest trading partner and we sell a lot of dairy products there, so we aren't really sure that we want to get swept up in the rhetoric about trade being bad for the U.S."

One thing is certain: The annual World Dairy Expo is big business for Wisconsin. Hotels and motels in Madison and the surrounding area are booked solid for this week.

"We typically are seeing something like 75,000 visitors that are going to come," Stephenson points out. "Obviously, that's more than all the dairy farms in this country, and in fact we usually have people from close to 100 different countries of the world who come in here for this particular event."

Tim Morrissey, Public News Service - WI