BLM Seeks to Delay Methane Waste Rule, But Judge Says That's Illegal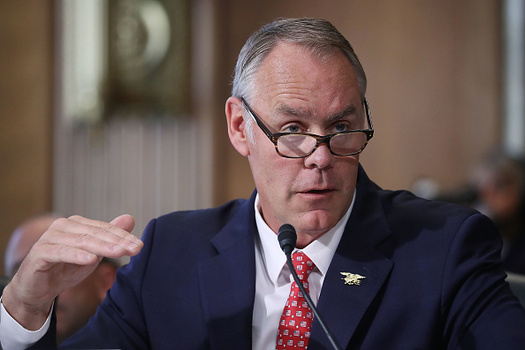 Interior Secretary Ryan Zinke's decision to delay a methane waste rule was deemed illegal for the agency's failure to properly notify the public. (Mark Wilson/Getty Images)
October 9, 2017
BISMARCK, N.D. – The Interior Department and courts appear to be at odds over a rule that prevents the waste of methane and gas on drilling operations.

Last week, a U.S. district court judge in California said the Bureau of Land Management couldn't delay implementation of the rule, which prevents flaring and venting of natural gas from oil wells on public and tribal lands.

However, Interior Secretary Ryan Zinke says the agency is delaying the rules because they might be repealed or significantly change in the near future.

But Howard Learner, head of the Environmental Law and Policy Center, says Zinke can't do that and the district court judge used strong language to make that clear.

"The courts found that approach to be illegal," Learner stresses. "BLM, like all agencies, has to follow the law, and the administration needs to play by the rules."

U.S. Magistrate Judge Elizabeth Laporte has ordered the agency to reinstate the rule immediately, and in its entirety.

In June, when the administration first tried to suspend the rule, California, New Mexico and a coalition of conservation and tribal groups filed lawsuits against BLM for failing to provide proper notice or an opportunity for public comment.

Between 2009 and 2015, oil and gas operations leaked enough natural gas on public and tribal lands to power about 6.2 million homes a year, according to the Interior Department.

Learner says the rule would save North Dakota $76 million in royalties on gas that is otherwise wasted.

"That's a lot of money," he states. "That natural gas is a resource that, if captured rather than wasted by flaring, provides a lot of economic value."

Tribes in North Dakota also have expressed their support for the rule because of the health effects gas flaring is having on tribal members.