Report: Hospice Care, Intended for Months, Being Used for Days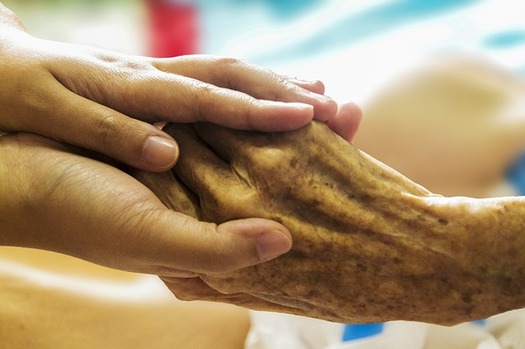 Cancer was the most common diagnosis of hospice patients, accounting for about 28 percent of the hospice population. (maxlkt/Pixabay)
October 9, 2017
KANSAS CITY, Mo. – Hospice is ideally suited to supporting caregivers, and patients throughout the last months of life, not just the last days, according to the National Hospice and Palliative Care Organization, responding to research that indicates people who access care often do so too late to fully benefit.

The organization's chief executive, Edo Banach, says the research, published in the Journal of the American Geriatric Society, indicates hospice care is headed in the wrong direction.

"The most poignant message that comes out when you look at the statistics is that hospice length of stay is going down, and that is concerning," he states.

Banach says it's a complex problem, but one of the key issues is that patients and their families too often view accepting hospice care as a sign they've given up.

Two Missouri hospice facilities – one in Maryville and the other in St. Louis – are part of a national study giving people who qualify for Medicaid hospice benefits the option to elect to receive supportive care hospice services, while continuing to receive traditional medical care as well.

The report shows the median length of hospice service in the United States is 23 days. Banach says his organization's motivation to increase the length of hospice care is not financial.

"If we were the National Widget Organization, I think you'd have a fair point," he states. "But I think we do want to make sure that folks are getting the appropriate care."

Banach says there's a cultural challenge to deal with as well. He notes that the concepts of death and preparing for it are difficult for some people to address.


Kevin Patrick Allen, Public News Service - MO