Can ND Level the Playing Field for Children of Color?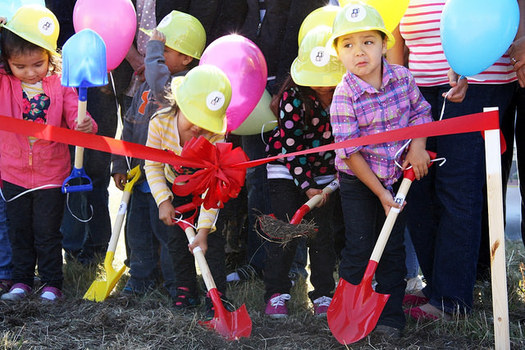 Experts in child well-being say education is key to level the playing field for children of color. (U.S. Dept. of Agriculture/Flickr)
October 24, 2017
BISMARCK, N.D. – A new report reveals the persistent disparities for children of color and those in immigrant families, in North Dakota and across the country.

The Annie E. Casey Foundation's 2017 Race for Results report measures key milestones in child development across racial and ethnic groups. It says in North Dakota, inequality looms large for Native American families.

Karen Olson, program director North Dakota Kids Count says gaps for children of color stem mainly from poverty, which can mean a childhood of traumatic experiences that cause toxic stress...

"That affects children's health, brain development, and social and emotional well-being," she explains. "So, I think it's important that we implement culturally relevant and appropriate education practices, services to help end that cycle of trauma."

Olson says disparities for children of color decreased across the board from the 2014 Race for Results report due in large part to greater opportunities, and greater attainment, in education. She also notes an effective program known as "Sources to Strength" that is working to prevent suicide among Native American kids and teens.

Laura Speer is the associate director of policy reform and advocacy at the Casey Foundation. She says kids are the future parents, workers and leaders of the United States - and if they're given the opportunity to fully participate in society, the country will benefit.

"As they get older, these kids are going to drive local and state economies," she notes. "They're going to contribute to their communities, and they're really going be the driving force in ensuring that we're all better off in the long run."

Speer encourages lawmakers to level the playing field for all kids. The report says programs like the Supplemental Nutrition Assistance Program, tax credits, housing and childcare make a big difference in parents' ability to support their children.
Eric Tegethoff, Public News Service - ND