Wyoming Kids of Color Still Lack Access to Opportunity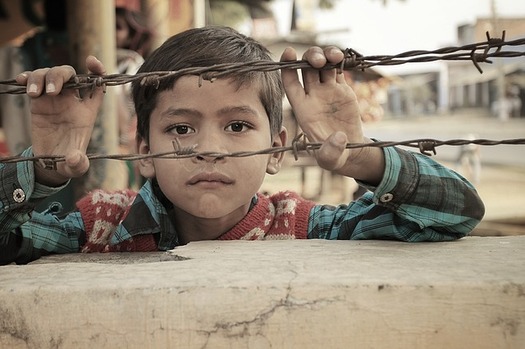 Out of a possible 1,000 points, the index for well-being for Wyoming's American Indian children was 380, lower than the national average in the AECF report. (Pixabay)
October 24, 2017
CHEYENNE, Wyo. – Wyoming's children of color and those living in immigrant families face persistent challenges that make their road to success more difficult, according to a new report from the Annie E. Casey Foundation that measures education, health and economic milestones by racial and ethnic groups.

Samin Dadelahi, chief operating officer of the Wyoming Community Foundation says the good news from the report is that Wyoming's scores don't lag far behind the national average.

"But the disparity we're seeing among all of our children is something that we should be concerned about and working to improve," she says. "All of our children deserve an opportunity for success. It's important that we support them now, and doing so will create a strong future for our state."

White children in Wyoming had the highest scores, according to the report, but still fell below the national average. The state's scores for children of color were much lower, with Hispanic kids faring somewhat better than American Indian children. Dadelahi says improving access to opportunities is important in part because, as the state's population ages, today's kids represent tomorrow's workforce.

Laura Speer, the associate director of policy reform and advocacy at the Casey Foundation, says because of the current climate facing parents of Wyoming's 11,000 kids living in immigrant families, children frequently go without health coverage and food assistance because parents are afraid to ask. She says there are proven policies that help families become more economically secure - which is key to a child's overall well-being – including job placement programs and the Earned Income Tax Credit.

"Work supports like access to child-care subsidies or health care can really help for people who are working in low-wage jobs," she says. "They often don't have access to things like healthcare from an employer."

This year's report is titled "Race for Results: Building a Path to Opportunity for All Children." Its recommendations include increasing access to education and healthcare, prioritizing keeping families together when enforcing immigration policy, and increasing economic opportunities and support for parents.
Eric Galatas, Public News Service - WY