Trump's Opioid-Emergency Declaration Called an Important Step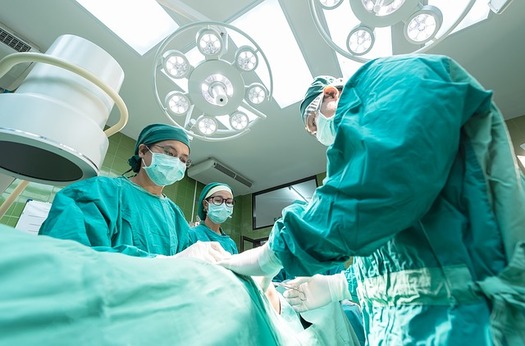 Pain killers are routinely prescribed following surgeries, which can lead to addiction. (Sasin Tipchai/Pixabay.)
October 27, 2017
DES MOINES, Iowa – Substance-abuse prevention and treatment experts are responding with optimism to President Trump's public-health emergency declaration regarding the nation's opioid epidemic.

Jessica Nickel, president, and CEO of the Addiction Policy Forum, says the declaration is an important step that gives flexibility to states such as Iowa to get resources to the most-impacted communities.

"And it also makes room for some policy changes and some regulations that can be changed to clear the pathway to make sure that we're getting access to treatment and recovery support to our families immediately to both prevent and treat addiction across the country," she explains.

Iowa's opioid problem pales in comparison with that of many other states. About 70 Iowans died of overdoses last year, but those numbers still represent a doubling of the overdose death rate in 2005.

In September, Iowa Attorney General Tom Miller joined with 41 other state attorneys general to demand documents from manufacturers and distributors of painkillers in an effort to examine their role in creating the epidemic.

Earlier this month, Deborah Thompson, a legislative liaison for the Iowa Department of Public Health, gave dramatic public testimony that her husband had died of a drug overdose that was precipitated by an addiction to pain pills following a serious car crash.

Nickel says the severity of the problem can't be overstated.

"This is a full-blown crisis," she says. "We're losing 144 people a day to drug overdoses. That's like a plane crash every single day in America for an entire year. Put another way, that's like losing a sold-out Yankee Stadium."

On Thursday, Nickel's organization released a four-year plan to address addiction in America. Developed by experts, she says it recommends helping families in crisis, integrating treatment into health care, increasing funding, rethinking how the criminal-justice system deals with addiction, and protecting children affected by the crisis.

More than 59,000 people died of overdoses in the United States last year. The president's declaration will, among other things, make grant monies available to fight the epidemic.