What "Patriotic Millionaires" and Union Workers Have in Common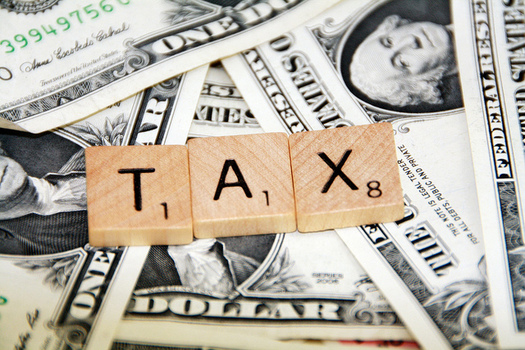 Congressional Republicans say they hope to pass a tax bill by Thanksgiving. (401kcalculator.org/FlickR)
November 6, 2017
ST. PAUL, Minn. -- By all accounts, the new GOP tax plan would benefit corporations and the wealthiest Americans. And now some of those wealthy Americans are speaking out in opposition to the plan.

They belong to a group called Patriotic Millionaires, which has said the plan would hurt the economy and batter an already damaged middle class. So Patriotic Millionaires is promoting an online tool called the Taxpayer Action Center.

Erica Payne, the group's president, said it is essential for the middle class to participate in the debate.

"If these millionaire tax breaks go through, the middle class is going to pay for them," Payne said. "So they need to get activated, and they need to impact this tax debate."

The new portal is at TaxActionCenter.com. Payne said it's where people can look at data and analysis of tax policy, and connect directly with their elected officials as well as with others who share their concerns.

Patriotic Millionaires said it does have members in Minnesota, but no one who wants to be public. One union leader, AFSCME Council 5's Jennifer Munt, said Gov. Mark Dayton is an example of a wealthy individual who thinks tax policy should help the middle class.

"In Minnesota, our governor taxed the rich including his relatives," Munt said. "And in Minnesota we know that when everybody pays their fair share and plays by the same rules, everybody has a better quality of life."

Munt said she welcomes the efforts of Patriotic Millionaires and whoever else is working to educate and organize the majority of Americans against changes in the tax code that would hurt them.

Proponents of the GOP bill say it will make the tax code simpler and encourage companies to keep jobs in the United States. But Munt and others say it would also explode the deficit.

"Working people, seniors and children are going to pay for these tax giveaways to corporations and the super-rich," she said. "It's partisan gamesmanship that will force cuts to Medicare, Medicaid and public education. This tax bill is just another gift to the powerful corporate special interests who manipulate our politics and our politicians."

Republican legislative leaders say they hope to pass a new tax bill by Thanksgiving.
Laurie Stern, Public News Service - MN