Report: Number of Well Paid, Blue Collar Jobs Growing in Texas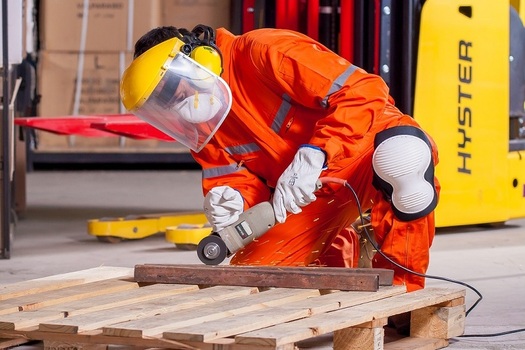 Manufacturing and other industry jobs that pay well but don't need a four-year degree are growing in Texas and across the country, according to a new report. (Pixabay)
November 13, 2017
WACO, Texas – A new study just out shows that in Texas and around the country, the number of good paying jobs for workers with less than a bachelor's degree is growing.

The report from the Georgetown University Center on Education and the Workforce found that over the past 25 years, nearly half of the states in the U.S. have added jobs that pay well without requiring a four-year degree.

Neil Ridley, state initiative director for the Georgetown Center, says the bulk of these jobs go to workers with an associate's degree or other post-secondary training.

"We define good jobs as starting at $35,000 per year," he states. "And then good jobs, in our analysis, have median earnings of $55,000 per year. That's across the country, and it varies somewhat at the state level."

The report, which covers 1991 through 2015, found that despite some losses in the manufacturing sector, 23 states gained good paying jobs without a B.A. in industries such as construction and transportation.

Skilled service industries, such as financial services and health services, gained another 4 million jobs over the same period.

Ridley says Texas is among the fastest growing states for those good jobs.

"Good jobs and skilled service industries in Texas have grown very rapidly, much faster than the national average – 124 percent," Ridley points out. "The top industry right now for non-B.A. good jobs is manufacturing with 14 percent."

Michael Bettersworth, vice chancellor and chief policy officer for the Texas State Technical College system, which confers hundreds of associate degrees each year, says the demand for qualified workers is growing.

"Last week I was in front of 20 different employers, including companies like Chevron and Valero," he relates. "They have huge numbers of employees in these technical fields that can retire today, and they don't have qualified applicants waiting at their doors."

Research for the project was collaboration between the Georgetown Center and J.P. Morgan Chase and Company. The report, along with a companion website, can be found at GoodJobsData.org.