Research Ties Housing Security to Health Issues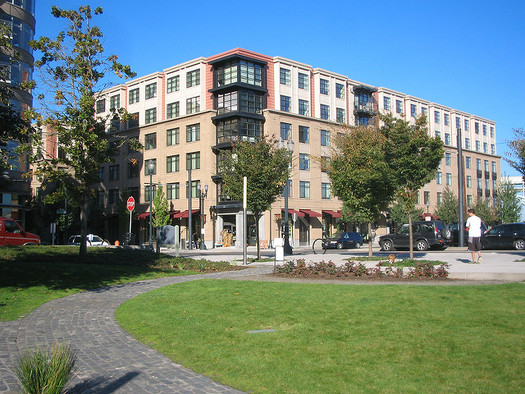 Health groups in Oregon connect affordable housing to adequate health care. (Luis Tamayo/Flickr)
November 13, 2017
PORTLAND, Ore. – Researchers find that affordable housing is an integral part of keeping people healthy, and even compare it to a drug prescription plan.

New research published on the JAMA Network says investing in housing improves health outcomes for patients and lowers costs for the public.

In Oregon, groups are addressing this issue head-on. Last year, health care organizations, advocates for homeless populations and local government teamed up in Portland for the Housing Is Health initiative.

Rebecca Ramsay is executive director of Housecall Providers, part of CareOregon, one of the organizations partnering on this effort. She says the housing affordability crisis is hurting low-income people especially hard.

"They either have to spend so much on their housing that they have very little to nothing left for their other needs, including health care, or they end up with the inability to secure stable housing," explains. "So they end up either couch surfing or moving between transitional housing, shelters, or in the worst case, they end up on the street."

Last week, Housing Is Health partners broke ground for a building in East Portland that will include a clinic, respite and palliative units, 90 transitional units and 34 permanent housing units.

The project's goal is 379 units total across three buildings. Other partners include Central City Concern, Adventist Health Portland, Kaiser Permanente Northwest, Legacy Health, OHSU and Providence Health and Services.

The research in JAMA cites studies connecting housing insecurity to a wide variety of health issues, including asthma, depression and the toxic effects of lead exposure.

It also finds that about half of health care costs are attributable to 5 percent of the population – the overwhelming majority of whom are poor or housing insecure.

Portland ran into this issue last year during a hard winter. Ramsay says emergency room visits and hospitalizations skyrocketed, especially among residents on Medicaid or Medicare.

She says investment in affordable housing is a way to save costs.

"It's a factor of 10 to 20 percent higher just for one hospitalization, and over the course of those three months, we saw people having multiple hospitalizations in a period of 30 days because they were not able to meet their health-care needs and they were out in the cold," she relates.

Ramsay adds that homelessness has always been an issue for metro areas, but it is becoming more urgent in Portland.

"All of us can see that the increase in this problem is staring us right in the face," she stresses. "We need to do something about it. We need to do it because it's the right thing to do, because it's the ethical thing to do, but we also need to do it because it's unsustainable."