Groups to Protest Proposed EPA Cuts at Reno Event Tonight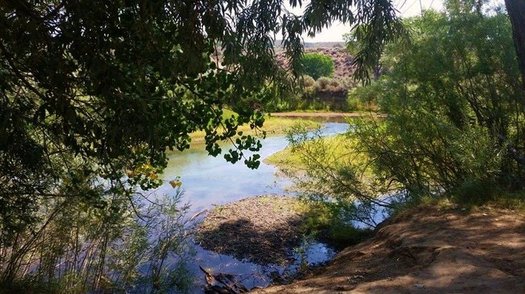 Monitoring at the Carson River Superfund site could be endangered by cuts proposed for the EPA.(Castlelass/Morguefile)
December 5, 2017
RENO, Nev. – Groups concerned about pollution, air quality and climate change are hosting a summit tonight in Reno about the huge proposed budget cuts at the EPA - and the consequences for Nevada.

The Trump administration's budget included a 31 percent cut to the agency.

Jennifer Ann is the Nevada field consultant for Moms Clean Air Force, which is cosponsoring the event. She says she's worried that the EPA will be forced to cut funding to state fire management crews, which thin the forest to reduce the severity of future wildfires.

"They've already started firing supervisors within the forestry and leaving crews to take care of 600 miles by themselves in a single day to check on different parts of the Sierras," she says. "We need to be able to have cleaning crews to go out there and do prep work."

More than 1.2 million acres have burned in Nevada so far this year - which contributed to an "F" rating on air quality in Washoe County from the American Lung Association. Tonight's panel discussion is free and open to the public and starts at 6 P.M. at the Discovery Museum. Similar events are planned in dozens of states this week.

Ann says the issue is personal because her son has asthma triggered by smoke from the wildfires.

"When wildfires are happening around us, I can't sleep at night as a mother," she adds. "I don't know whether my son is going to lose his breath and I have to run and get him on a breathing treatment or put him outside to get cold air to help him breathe."

Ann says water quality is at risk as well because EPA cuts could endanger any future cleanup efforts at the Superfund sites along the Carson River - where state officials have warned that mercury levels make the fish dangerous to eat.
Suzanne Potter, Public News Service - NV