Avoiding Holiday Party Pitfalls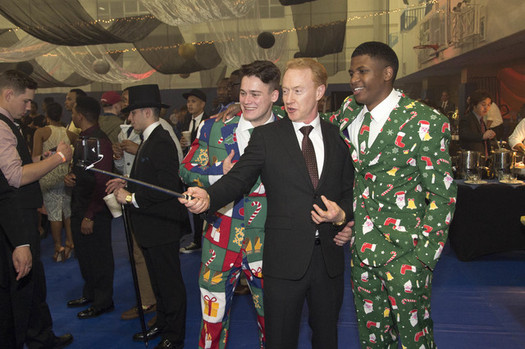 Setting clear expectations about what kind of behavior is not acceptable at a holiday party can go a long way toward minimizing bad outcomes. (Wikimedia Commons)
December 13, 2017
MADISON, Wis. – Holiday parties can be fun, but they can also create an environment for bad judgment.

With the ongoing revelations about high profile careers being derailed or ended by charges of sexual harassment, it's wise to plan your holiday party carefully, whether you're hosting or attending.

Jennifer Mirus, an attorney who frequently deals with employment issues, advises that anyone that hosts a holiday party, particularly a business event, should make expectations very clear and set rules.

"Any time employees mix excessive alcohol and socializing with co-workers, that can be a recipe for sexually charged behavior and other types of inappropriate behavior that don't reflect well on someone's employment," Mirus points out.

There is a trend this year of companies cancelling or not scheduling holiday parties because of the potential problems that can arise.

According to Mirus, there's a simple principle that applies in almost all cases: Any behavior that is unacceptable in the workplace probably is unacceptable at a workplace holiday party.

"Intoxication or excessive intoxication is not acceptable," she states. "Many employers offer taxi rides home or hotel stays, even, if someone is not in proper shape to travel home."

Mirus says it's up to you, and not your host, to be responsible for your behavior.

"In general in Wisconsin, there is something called social host immunity, where the social host of a gathering is generally not liable for the subsequent behavior of guests at the gathering," she points out.

But Mirus cautions that there are several exceptions to social host immunity, such as serving alcohol to minors or over serving guests at the gathering.





Tim Morrissey, Public News Service - WI