As Hate Crimes Rise, New Study Highlights Contributions of MI Muslims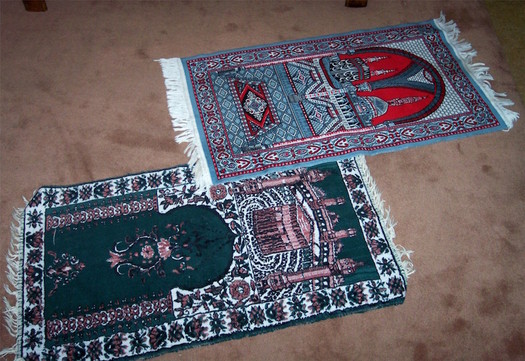 Outside of metro Detroit, a new study finds many Michiganders don't know any Muslims or much about their everyday lives. (cohdra/morguefile)
December 14, 2017
DEARBORN, Mich. -- They are doctors, philanthropists and entrepreneurs, but they're also the victims of hate crimes, discrimination, and profiling. That's why a first-of-its-kind study of Michigan's Muslims looks to correct misconceptions about the community.

The Muslims for American Progress report from the Dearborn-based Institute for Social Policy and Understanding examines the many ways Muslims have contributed to the state in areas such as STEM careers, civics, business, arts and sports.

Research director Dalia Mogahed said bridging the knowledge gap in media, online and in schools would create major change.

"The conversation would shift from simply looking at the communities through the prism of security to understanding that the community should be spoken about just like everyone else: as fellow citizens, vested in the strengthening and progress of their country," Mogahed said.

While Muslims constitute less than 3 percent of Michigan's population, the study found they make up 15 percent of the state's doctors, donate more than $170 million per year to various charities, and employ more than 100,000 Michiganders in small businesses statewide.

The full report is online at ISPU.org.

According to the latest statistics from the FBI, hate crimes reported to police jumped 29 percent in Michigan last year. Mogahed said there's a close link between Islamophobia, anti-Semitism and other forms of bigotry, and the common element is fear.

"It makes us more accepting of authoritarianism and prejudice," she said. "And because of that, fear really kills freedom, fear is a threat to our democracy. And that's why we all have to work on replacing fear with facts."

Last year, the Michigan Department of Civil Rights reported a sharp spike in the number of calls it received from people reporting they were the victims of bias crimes following the November 2016 election.