Last Minute Tips from a Tax Adviser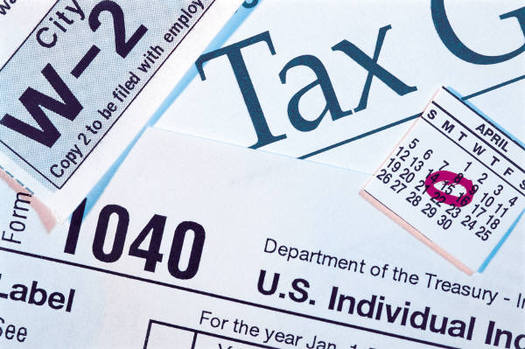 The popular employee mileage deduction is one of the many deductions eliminated in 2018 as part of the tax changes passed in Congress. (midlibrary.org)
December 26, 2017
MADISON, Wis. – The sweeping tax law changes just passed by Congress will affect everyone's taxes in one way or another.

According to an analysis by the nonpartisan Tax Policy Center, eight in 10 Americans will pay lower taxes next year, but a large majority of Americans believe the tax bill was a bad idea.

The impact most people will feel first will be in their paycheck, says Marshall Mennenga, owner of Mennenga Tax and Financial Service in Madison.

"They expect to have the new withholding tables out by February, and you might get just a little bit less withholding, which of course would increase your paycheck each month or week, or biweekly or whatever," he explains.

To minimize your tax liability for this tax year, Mennenga suggests paying your property tax bill before the end of December, which means this Friday.

He also says it's advantageous to make your January mortgage payment before the end of December, which means you can deduct the mortgage interest for it on your 2017 taxes.

According to Mennenga, many taxpayers will see changes in 2018 from the tax restructuring.

A number of commonly deductible items, including the popular mileage deduction for using your personal vehicle in business, will be going away.

"Employee business expenses – such as mileage, uniforms, job hunting expenses, tools and other miscellaneous deductions – will no longer be allowed," he points out. "They're going to be gone."

Mennenga also suggests reviewing your plans for charitable giving, to take advantage of the tax laws for charitable deductions.

"For taxpayers under age 70-and-a-half, they should consider paying their 2018 charitable contributions this month," he advises. "For the taxpayers over 70-and-a-half, they should be making their charitable contributions directly from their IRA account."

Mennenga says it's always best to talk with a tax adviser and look at your options.